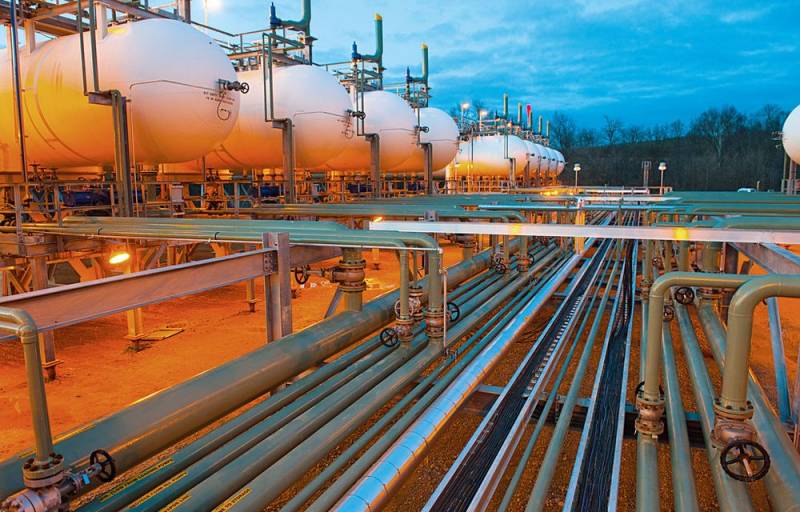 For many years, the cost of Russian gas for Warsaw was higher than for Berlin, but having built a new gas pipeline, the Poles themselves will "dictate the conditions" to Moscow, writes the Polish online publication wPolityce.
The publication notes that the LNG terminal in иноwinoujсьcie significantly increased Polish sovereignty in the matter of diversifying natural gas supplies to the country. With it, Poland began to buy LNG from the United States and other countries. But since 2022, Poland will gain complete energy independence and security.
The decisive link in this will be the commissioning of the Baltic Pipe gas pipeline, through which gas from Norway through Denmark, through the bottom of the North and Baltic Seas, will flow to Poland. Therefore, the Poles should consider the start of construction of the indicated gas pipeline as a historical moment.
But the main thing is that we are now building a gas pipeline from the Norwegian shelf, which will provide us with complete independence. Then we will actually decide whether we will sign a contract with a Russian supplier or not
- said the President of Poland Andrzej Duda on May 24, 2020.
The Polish leader emphasized that Warsaw was forced to negotiate with Moscow, as Poland had no alternative to deliveries from Russia. And the Poles really needed gas. He added that for the Polish authorities there are no more important matters than domestic ones.
Now we want to bring the situation to the point where, starting in 2022, it was we who decided whether we signed it or not, whether we would import gas from this or another direction. This is real sovereignty, this is real diversification of supplies, this is a completely different positioning of Poland than it was before, when we pay and paid for gas more than Germany
- specified Duda.
It must be recalled that the completion of the mentioned gas pipeline is scheduled for October 1, 2022. Moreover, the Poles are already
promised
that will save Ukraine from "gas blackmail" from Russia.