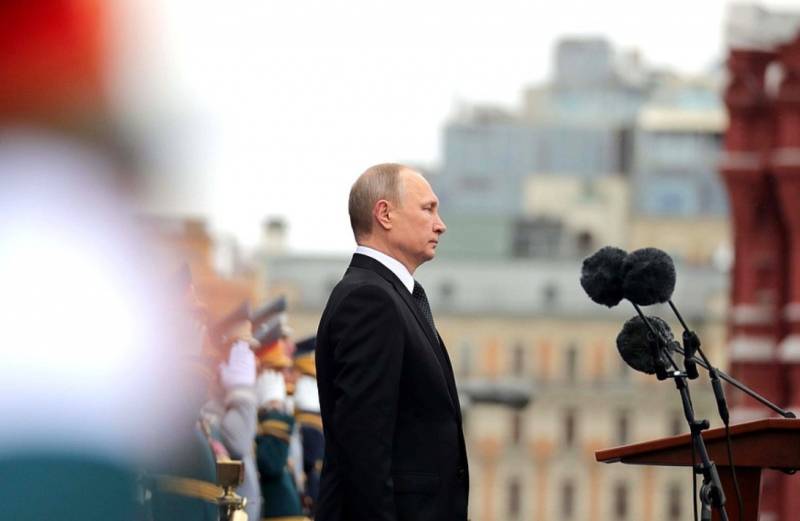 Russian President Vladimir Putin is now at the peak of his obsession with faith, historical truth and the Russian language, according to the Czech journal Respekt, which has been a stronghold of "dissidents" since 1989, that is, Russophobian anti-Soviet.
The trends in the ideological development of Russia are no different from those that were more than a decade ago. It's just that now they are trying to consolidate a conservative ideology in the Constitution of Russia, where God, nation and language will be mentioned.
The main historical event that Putin is "busy with" remains Victory in the Great Patriotic War. Without exaggeration, it is unifying for the vast majority of citizens of the country. Putin usurped it for himself, using it as propaganda. He makes himself a defender of the monuments of great historical victories and at the same time their follower.
Another direction of propaganda is that the population is regularly told about a possible attack on Russia, therefore it is very important to keep the defense on all "fronts" (historical, cultural, ideological, diplomatic and others).
An example is the dismantling of the monument to Marshal of the USSR Ivan Konev in Prague. Putin believes that although Konev was a Soviet marshal, he still symbolizes to some extent the victory of modern Russia in the Czech Republic. This also applies to other monuments located in other countries of Eastern Europe. So Putin is trying to portray Russia as the successor to the USSR. Therefore, the dismantling of monuments is unacceptable to him, this weakens his fabricated ideology. At the same time, Putin objects to reminders of the Soviet massacre of Polish officers in Katyn, of Stalinism, of the war in Afghanistan and other events.
At heart, the Russian leader has always been the way we know him today - an aggressive, nationalist, imperialist and obsessed history. Just in the beginning he had to disguise himself. But now the head of the Kremlin is at the height of his obsession.