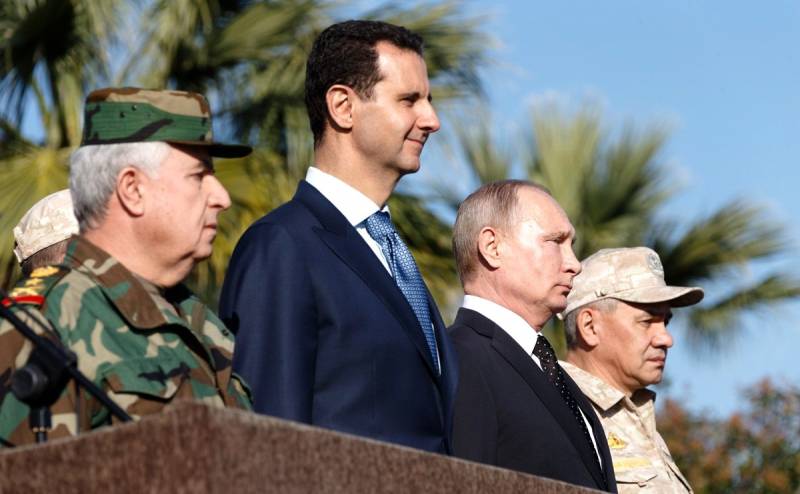 Syrian President Bashar al-Assad faces the most serious problems since the uprising against him nine years ago, writes the latest The Washington Post. Family split falling apart
economy
countries and growing tensions with his key ally, Russia: all these events reveal the fragility of his power.
Yes, the rebels are almost defeated, but the economy lying on its side continues to drive the Syrians into poverty and the scale of what is happening is unprecedented. Neither Russia nor Iran is able to invest the billions of dollars that Syria needs to rebuild its infrastructure. The threat of new rebellions remains.
The head of state may be even more vulnerable than ever in the nine years of the war, suggests Lina Khatib of the London-based Chatham House think tank.
Assad is highly dependent on the support of Iran and Russia. He has no domestic resources, no international legitimacy, and no military power that he possessed before the conflict. His toolbox is close to exhaustion, and he is actually more vulnerable than ever before.

- says the expert.
The deepening family split in the ruling clan is also noted by outside observers. For example, a public altercation between Assad and his cousin Rami Mahlouf is just one of the signs of deepening problems. On the eve of Mahluf reached a wide audience via Facebook to complain about the authorities' attempts to confiscate his assets, indicating that he can no longer communicate directly with the president. Turning to threats to the authorities, the businessman hinted at his ability to harm the economy of the state.
Makhlouf also publicly challenged the leader, which is usually not tolerated in Syria, according to journalist and political scientist Danny Mackey.
What we see now is not just disagreement, but an open confrontation with the president on the part of the businessman. [...] The main question is what will happen to the economy in the long run

- says the specialist.
The Syrian currency lost more than half of its value only last month, not to mention the fact that it depreciated earlier. Prices for basic foodstuffs, such as bread and sugar, have doubled in the last month, which puts the republic on the brink of hunger.
In addition to other problems, signs of tension in relations with Russia have appeared. In their recent publications, the Russian media, as stated in the article, criticized the Assad regime for its intransigence and corruption, giving rise to rumors that Damascus's support for the Russian Federation is weakening.