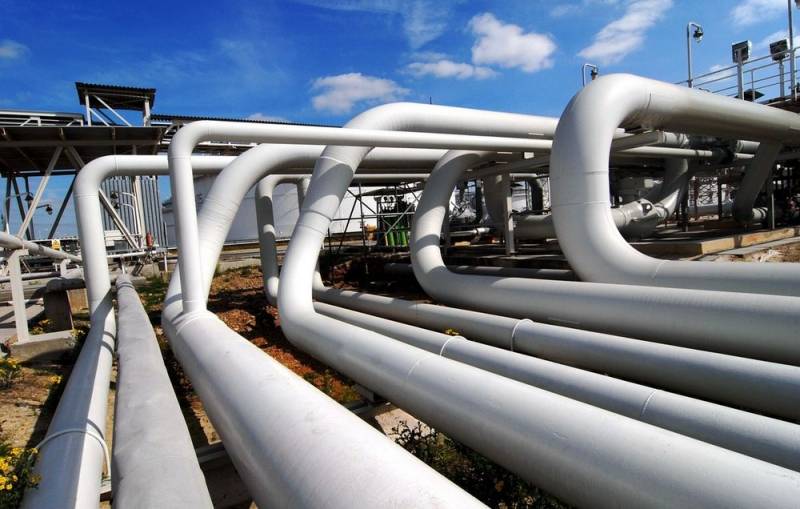 The transit of Russian natural gas through Poland through the Yamal-Europe gas pipeline almost stopped, falling to almost zero. This is evidenced by the data of the German operator company Gascade Gastransport GmbH, which accepts raw materials in Germany.
On the morning of May 25, the volume of gas produced at the Mallnow compressor station on the border between Poland and Germany amounted to 461,468 thousand kWh, which turned out to be 100 times less than what was indicated in the pumping request. Before that, on May 24, they pumped 9 million kWh, and a week earlier - 20-30 million kWh. For clarity, 1 cc. m of natural gas (pipeline, G20) during combustion emits 34,02 MJ or 9,45 kWh of energy.
We remind you that Poland
refused
from a transit contract for Russian gas. At the same time, Gazprom spokesman Sergei Kupriyanov said that the transit agreement would not be extended, but the transit itself would continue.
Now, from May 17, 2020, Gazprom has to reserve transit capacities with the Polish operator Gaz-System through auctions. On May 24 and 25, Gazprom reserved only 4 million kWh of the 38,3 million kWh available.
It should be clarified that on May 17-18, 59% - 66% of the capacities were reserved, respectively. At the same time, by June 2020, 94% of the capacities of the Polish sector were already reserved.