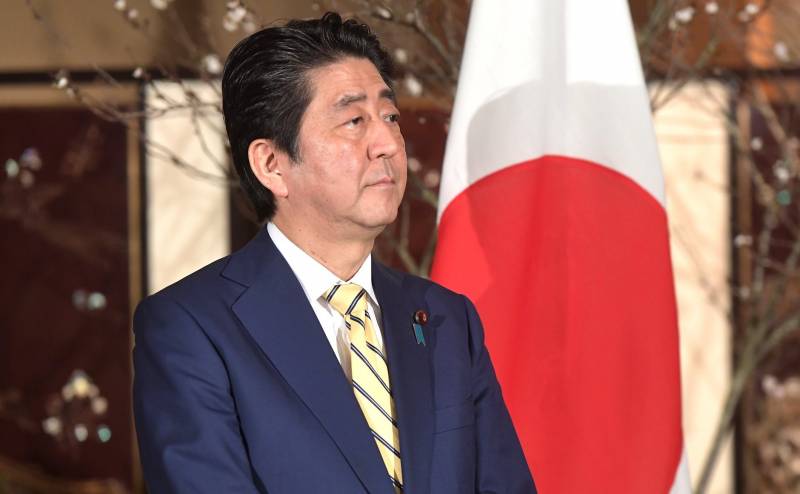 The "new approach" to relations with Russia by Japanese Prime Minister Shinzo Abe turned into a failure, which clearly demonstrates that the path of diplomatic negotiations with Moscow will not lead to the return of any of the South Kuril Islands. Northern territories will remain "Japanese" only on Japanese maps. This is written by political analyst James Brown (James DJ Brown) and his opinion is posted on the Nikkei Asian Review.
Published on May 19, the "Diplomatic Blue Book of Japan" reflected a noticeable tightening of Tokyo's position on the territorial dispute, the expert said.
This return to harsher vocabulary is a recognition of Shinzo Abe's defeat in the deal to return the two islands on the basis of the 1956 Joint Declaration, which promised the transfer of Shikotan and Habomai to Japan after the conclusion of the peace treaty, but did not say anything about the much larger islands of Iturup and Kunashir. Abe previously sent a signal of his readiness to agree to a deal with the two islands.
To encourage Russian President Vladimir Putin to accept the deal, the Prime Minister visited Russia 11 times between 2013 and 2019. He did not join in the attempts to isolate the Russian Federation after the Crimean events of 2014, and Japan was the only G7 country that did not expel Russian diplomats after trying to assassinate Sergei Skripal in Salisbury.
Instead of responding with mutual concessions, Moscow simply used these steps to its advantage. When Putin visited Osaka in June 2019, there was no talk of any negotiations based on the Joint Declaration. He also now supports an amendment to the constitution, which contains lines expressly prohibiting territorial concessions.
The truth is that the Kremlin does not intend to abandon the disputed territory, writes Mr. Brown. The absence of a peace treaty does not matter, since Japan is not yet a military threat, and economically it is already cooperating with the Russian Federation.
In addition, the continuation of the territorial dispute is a useful diplomatic lever for Russia. By periodically warming up Tokyo's hopes and agreeing to participate in the negotiations, Moscow may deter Japan from adverse steps, as well as push it to political and economic concessions.
The next Prime Minister of Japan should learn from the mistakes of his predecessor, the expert believes. Abe wasted for more than seven years, testing the theory that an agreement on two islands could be reached. His successor should not repeat this experiment. The best course for Japan, the text says, is to uphold sovereignty over all four disputed islands and prevent any compromises on this issue.