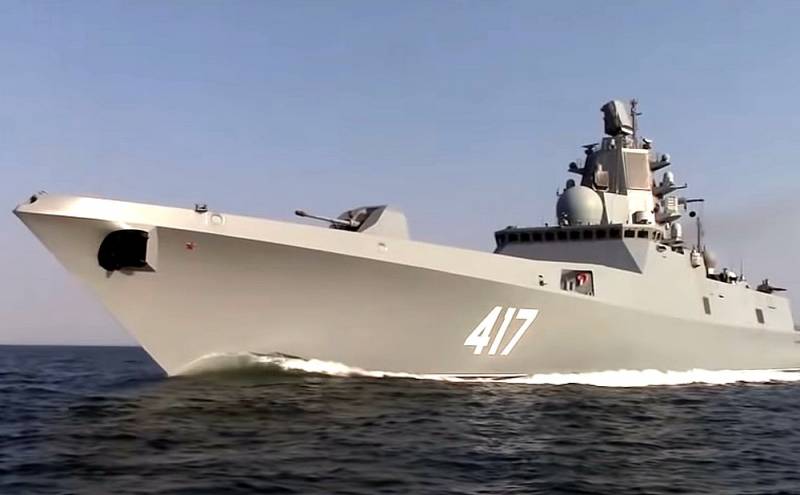 Last week, Severnaya Verf (St. Petersburg) launched the frigate of project 22350 Admiral Golovko. The so-called "admiral" series provides for the construction of 4 ships, the last of which will be transferred to the fleet in 2022.
It should be noted that the project 22350 is characterized immediately by two important features for our country. Firstly, the "admirals" will become the first surface warships of the far sea zone, designed and built in modern Russia. Secondly, the frigates of this series were equipped with the latest domestic
technological
developments in the field of naval and missile weapons.
So, "Admiral Golovko" received 16 vertical launch units for Zircon, Onyx or Caliber missiles. SAM Polymet-Redut allows you to equip a frigate with 32 medium-range or 128 short-range missiles (a combination of them is possible).
Add to this the Zak Broadsword, the universal 130-mm AK-192 cannon, 4 Package-NK torpedoes, as well as the latest digital communication and control systems. As a result, we get an ultramodern universal warship, the so-called "digital age" frigate, with a displacement of 5400 tons, capable of performing a number of tasks with little or no human involvement.
At the same time, the fact that our country managed to solve the problem with engines that arose after the cessation of supplies by the Ukrainian company Zorya-Mashproekt was also important. "Admiral Golovko" will go to gas turbine power plants produced by NPO Saturn, which will also receive the rest of the "admirals", frigates of project 11356, MDK "Zubr" and other boats. This, in turn, suggests that now Russia is able to independently cover the fleet's needs for engines.
Despite the fact that the Admiral series received revolutionary technical solutions, it was not destined to become the basis of the domestic fleet. Project 22350M is already breathing in the "back" of project 23500. It is reported that the upgraded frigates will receive a greater displacement, more advanced electronics and weapons news of the last decade, including (according to some sources) unmanned drones.