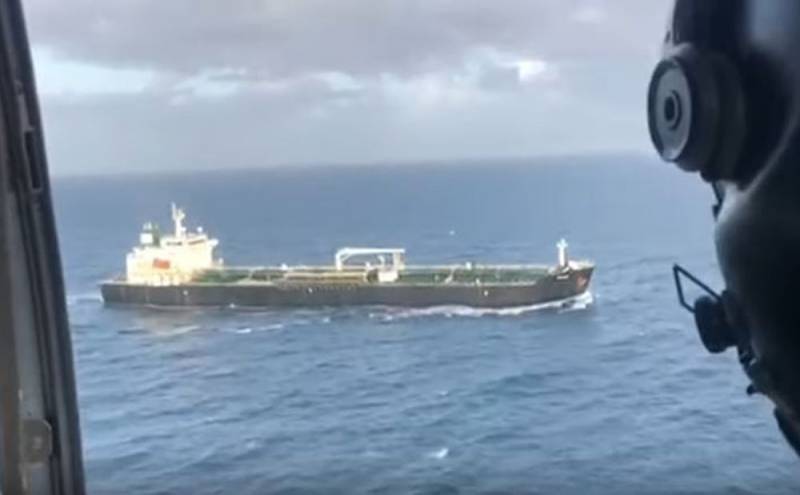 The Fortune ship with gasoline and an alkylate from Iran, the first of a group of five tankers, entered the territorial waters of Venezuela, despite threats from the United States, Venezuelan and Iranian media reported.
Thank you brothers
- Venezuelan Oil Minister Tarek El Aissami wrote in his Twitter account.
According to data from marine navigation resources and navigation services, the Iranian Fortune tanker is indeed located off the northern coast of South America. However, its port of destination is unknown, as the ship's automated control system (ACS) indicates the Strait of Gibraltar, where it came from.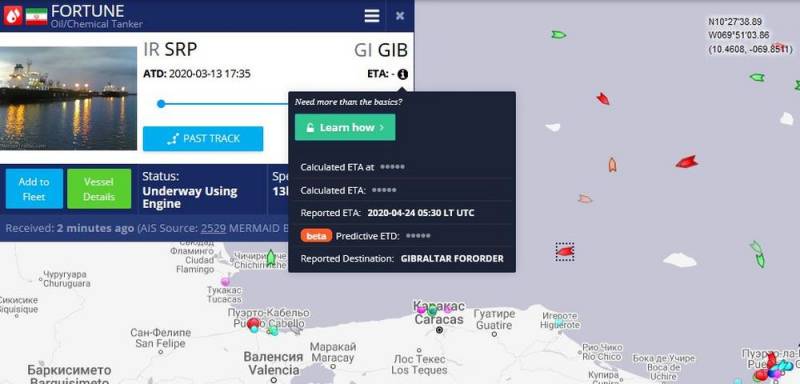 The tanker left the port of Shahid Rajai (Iran) 72 days ago. Following him are four more tankers with gasoline from Iran. In the next few days, they will also reach the coast of Venezuela.
Venezuelan authorities sent their air force, navy and even
organized
military exercises with the use of MLRS and air defense on the coast of the country and adjacent islands. This was done to prevent the United States from intercepting tankers in the Caribbean. And it should be noted that Washington has not yet decided to aggravate and prevent the delivery of fuel to Venezuela, where the COVID-19 pandemic is raging.
He showed his determination not only to Caracas, who is in dire need of fuel and lubricants. Tehran also explained to Washington that it does not need to interfere with the delivery of fuel. Iranian Deputy Foreign Minister Abbas Aragchi summoned the Ambassador of Switzerland, representing the interests of the United States in Iran, and said that Americans must comply with international law, including freedom of navigation. It is easy to guess that the Americans understood the hint, because in 2019 there was a similar situation. Then the British special forces captured the Grace-1 tanker in the Strait of Gibraltar, after which Iran's IRGC detained the British tanker.