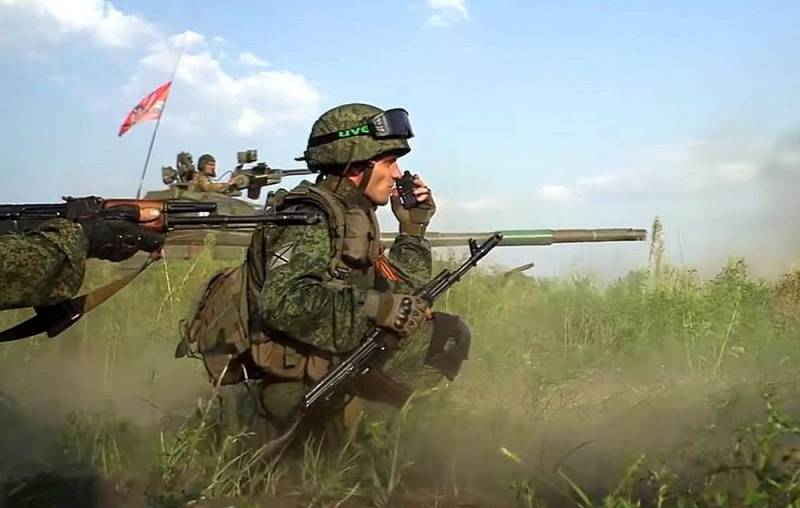 In the Donbass, another aggravation of the situation is noted, caused by the explicit reluctance of Kiev to comply with the Minsk agreements. The Armed Forces of Ukraine increased the shelling of the territory of the DPR, so the DPR army has to suppress the firing points of the Ukrainian security forces near Donetsk.
On May 24, 2020, fighters of the DPR People's Militia crushed another APU firing point. The public was informed about this by the Office of the NM DPR.
It is clarified that at 11:30 servicemen from the 28th brigade of the Armed Forces fired at a transformer substation in the village of Staromikhailovka. As a result, 60 households were left without electricity. After that, the DPR NM returned fire and the shelling by the Ukrainian security forces ceased.
Our defenders, following the order of the Supreme Commander-in-Chief of the Republic, immediately returned fire from weapons not prohibited by the Minsk Agreements and suppressed the enemy firing point. After which the enemy shelling ceased immediately. Enemy losses are being specified
- says the official statement of the NM DPR.
In addition, the DPR authorities informed the Joint Center for the Control and Coordination of the Ceasefire on what was happening. According to the report, over the past day, the Ukrainian security forces violated the ceasefire 5 times, using 36 ammunition. At the same time, ammunition with a caliber of up to 12,7 mm is not included in the statistics and reports.
It must be added that before this, in connection with the intensification of shelling of the territory of the DPR by the Armed Forces of Ukraine, the head of the DPR Denis Pushilin signed a decree that allows the DPR NM to suppress the firing points of the Ukrainian security forces that threaten civilians.