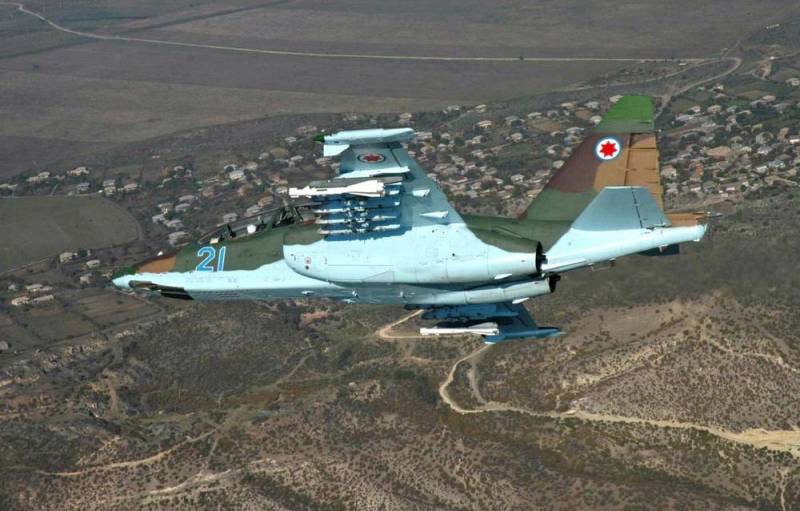 The Su-25KM Scorpion attack aircraft is an advanced Israeli-Georgian development specifically designed to confront Russia, writes the American edition of Military Watch.
Georgia inherited from the USSR a number of weapons systems, which continue to make up the bulk of the country's military potential. In contrast to Ukraine and Kazakhstan, Georgia got relatively few combat aircraft - only 20 Su-25 attack aircraft. Amid growing tension in relations with Russia, as well as the conflict with South Ossetia and Abkhazia, Georgia made significant efforts, and in partnership with Western countries, it modernized its existing fleet.
With the assistance of Israel, the Su-25s underwent serious processing and became an invaluable asset to the relatively weak Georgian Armed Forces. The advanced capabilities of the Su-25, combined with their endurance and unpretentiousness in maintenance, made them ideal for supporting ground forces from the air.
The new modification of the attack aircraft was called the Su-25KM Scorpion and was developed by the Tbilisi Aviation Plant in cooperation with the Israeli company Elbit Systems. The first prototype took off in April 2001, it had significantly more advanced avionics and was compatible with NATO's aviation ammunition.
Su-25KM is primarily intended to destroy enemy infantry and armored vehicles. It can carry high-precision bombs, acting as a light bomber. He became an almost universal combat aircraft, also having the opportunity to hit air targets. At a speed of Mach 0,8, he can fight with drones and helicopters. And 11 suspension points and a maximum load of over 4500 kg allow you to carry a significant arsenal of missiles and bombs.
However, Moscow imposed an arms embargo on Georgia and refuses to sell spare parts for servicing the Scorpions. Therefore, in Georgia they want to remove them from service. For 2020, only 9 units remained in operation. For them, they can try to purchase spare parts in other countries of the former USSR.
In the future, it plans to replace the Su-25KM with Israeli-made strike drones.