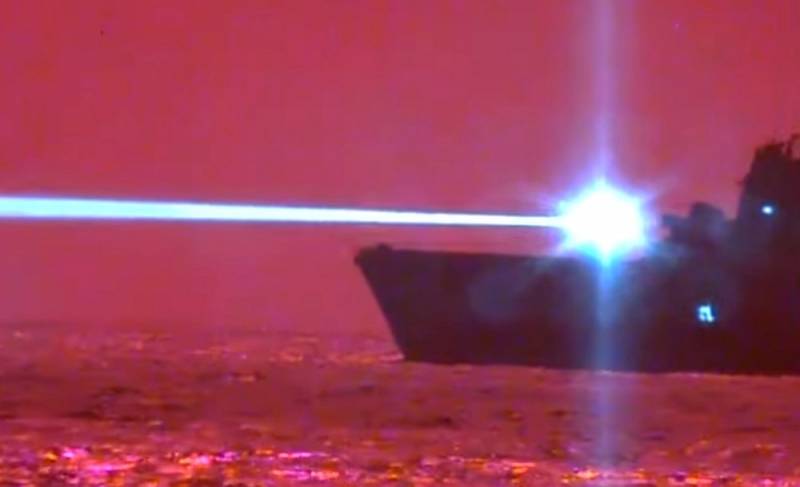 The USS Portland docking ship, the US Navy (LPD-27, San Antonio class), was shot down by a powerful laser, the American online edition of The Drive reports. Published shots for the first time demonstrate the latest energy weapons.
On May 22, 2020, the US Navy Pacific Fleet reported that USS Portland had successfully tested a combat laser system, shooting down a small UAV. The laser demonstrator is called LWSD Mk 2 Mod 0. The test itself took place on May 16, 2020 in the Pacific Ocean in an unspecified place. The military described this event as "the first system implementation of a high-energy solid-state laser."
A solid-state combat laser demonstrator is a unique opportunity to test the weapons of the future. We will receive valuable information on the possibilities of its use against potential threats.
- emphasized the captain of the ship, Carrie Sanders.
Northrop Grumman developed the 150-kilowatt LWSD Mk 2 Mod 0 and delivered it to San Diego, California for installation on USS Portland in December 2019.
The Navy expects this laser to primarily provide ships with an additional line of defense from drones and small enemy ships. The laser can also be used as a "blinder", disrupting the operation of the enemy's optical sensors.