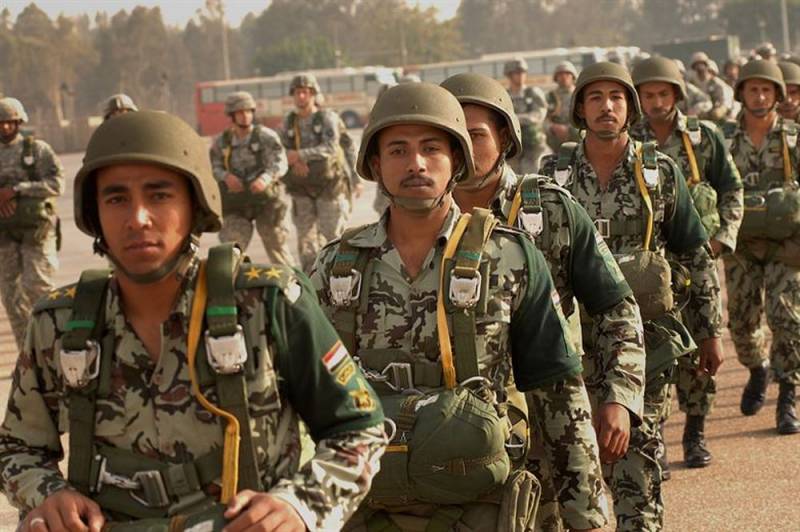 Ethiopia continues to build the An-Nahda (Renaissance) hydroelectric power station on the Blue Nile River, which causes great concern, outrage, and sometimes irritation in Sudan and Egypt, which are directly dependent on the flow of this water artery. According to Arab and African sources, the armies of these three states have already been put on full alert, as negotiations have ended to no avail.
It should be noted that Ethiopia's 110 million people are in dire need of electricity and the hydraulic construction under construction should partially correct the current situation. However, this dam could provoke a real war between Egypt and Sudan against Ethiopia. She has already become a dam of contention. Cairo and Khartoum argue that the construction of the dam will lead to a reduction in the amount of water (shallowing) in the lower reaches of the Nile.
Ethiopian Foreign Minister Guido Andargacheu said his country "does not see obstacles to the start of the dam." And the head of the Ethiopian government, Abiy Ahmed, proposed starting "filling the first stage," which will allow collecting up to 18,4 billion cubic meters. m of water in the dam reservoir for two years.
The total volume of the reservoir will be 74 billion cubic meters. m, therefore, in arid and desert Egypt and Sudan, they reasonably worry that their water supply will deteriorate sharply. Lack of water can also lead to droughts, crop failures, ruin and starvation. 100 million people live in Egypt, and more than 40 million people in Sudan (not to be confused with the Republic of South Sudan).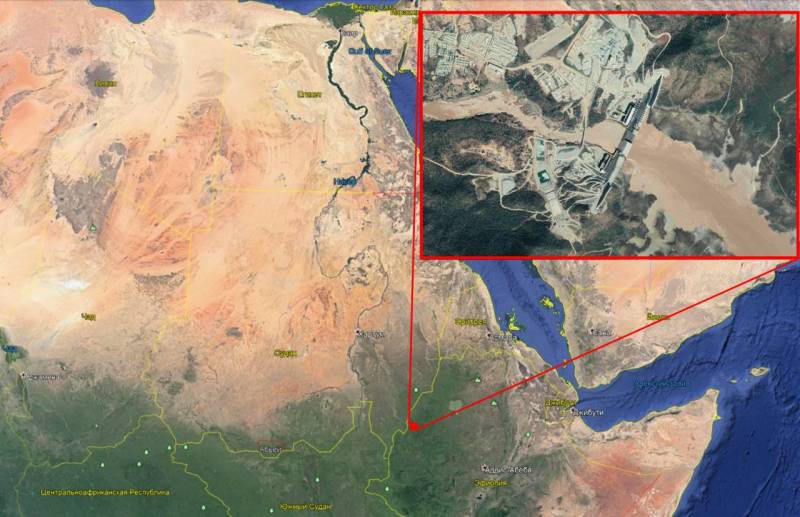 Cairo and Khartoum have already reported that Addis Ababa is "playing with fire." And if the army of Sudan, after years of wars with Chad and the division of the country into two parts, does not pose a great threat to Ethiopia, the army of Egypt, without a doubt, is one of the most powerful on the African continent and represents a formidable force.
In addition, other Arab countries, where they well understand the price of fresh water, can come out on the side of Egypt and Sudan. We must not forget that a significant number of Ethiopians work in Saudi Arabia and the UAE and may lose their jobs. It is difficult to predict how this crisis will end, but we will be watching with interest the development of events.