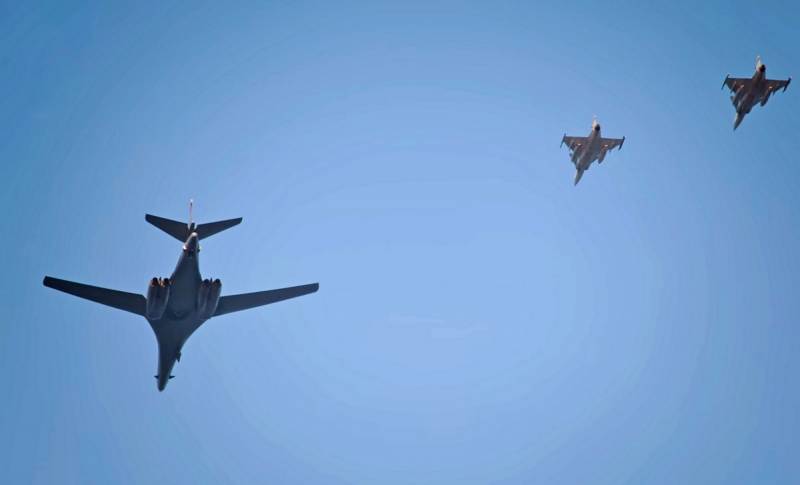 The new remarkable video was posted today on its YouTube channel by the Swedish armed forces. It shows how Saab JAS 39 Gripen fighters of the Scandinavian country interact with American B-1B Lancer bombers in Swedish airspace.
The video is accompanied by inspiring and dramatic music, obviously aimed at emphasizing the unity of the two countries in their readiness to smash an unknown (or vice versa, well-known) enemy.
The video commentary states that these exercises were planned long ago. Their goal is to increase the compatibility of the air forces of the two countries, to build confidence between Stockholm and Washington.
We are able to receive support and can provide it. A good example that together we are stronger

- proudly says Karl-Johan Edström, Commander-in-Chief of the Swedish Air Force.
Formally, the Scandinavian kingdom is not a member of NATO and is a neutral state.
It is noteworthy that the channel's subscribers have mixed reactions to such an initiative of their government. Some do not agree with the country's movement towards partnership with the North Atlantic Alliance, while others, on the contrary, strongly welcome the American bombers and, in general, the wider US presence in Scandinavia.