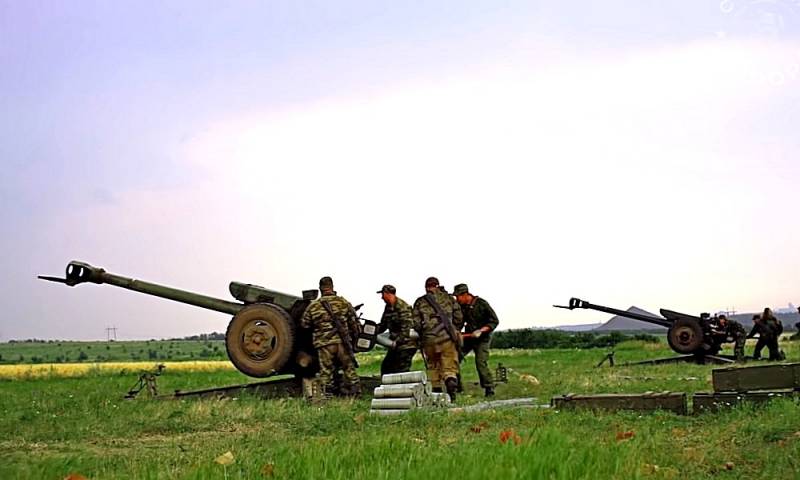 In the DPR, after the decision of the head of the republic, Denis Pushilin, about the possibility of a response to the shelling by the Ukrainian armed forces, the militia armed groups attacked the positions of the Armed Forces. As a result of the retaliatory attacks of the "People's Republic", according to the press service of the People's Police of the DPR, the Ukrainian troops suffered casualties and
technology
.
This morning, the Armed Forces of Ukraine fired on the settlement of Verkhnets. As a result of the Ukrainian attacks, power lines, a residential building and a gas pipeline were damaged. From the Ukrainian side they fired from mortars. After identifying enemy mortar points, the military DNI covered them with return fire - as a result of a counterattack, two guns were destroyed. According to the Russian Spring, three Ukrainian servicemen were killed and four were injured.
The authorities of the Donetsk People's Republic called on official Kiev to adhere to a ceasefire, otherwise militias will attack in response.
The Ukrainian armed forces, despite the rampant COVID-19 epidemic in the country, do not stop trying to attack the positions of the republics of Donetsk and Lugansk. In May, the number of such attacks increased.
Earlier, regional media reported on mobilization announced in the DPR and LPR. The parties to the conflict transfer armored vehicles and artillery to the line of contact. Experts believe that the aggravation of the situation in the east of Ukraine is only the beginning of larger-scale military operations and a new round of confrontation between official Kiev and the self-proclaimed republics.