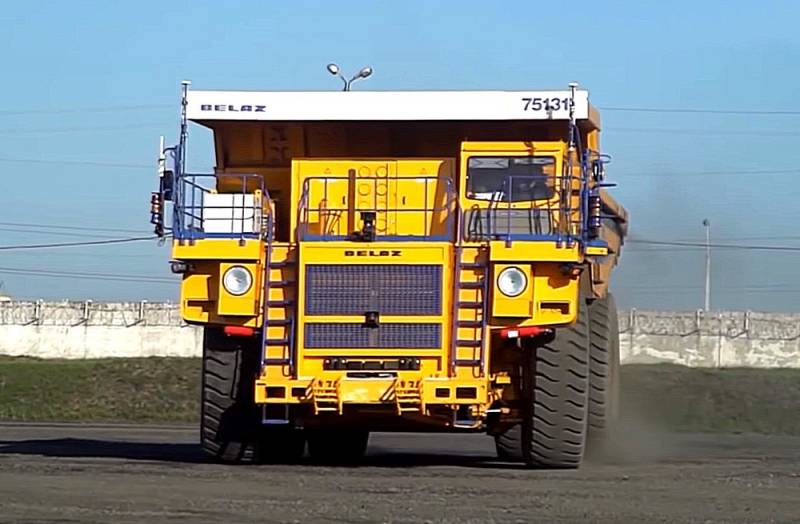 Meanwhile, as the "conspirators" burn cell towers and the West imposes sanctions against Huawey, in Russia 5G capabilities were first used for BelAZ unmanned dump trucks. Test
Technology
are being held on the territory of the existing coal mine in Khakassia, where a pilot zone with fifth-generation communications coverage has been deployed for this purpose.
It is worth noting that unmanned giant vehicles, created by the joint efforts of Russian and Belarusian engineers, have been "working" for several years at domestic enterprises. A set of antennas, cameras and sensors allow the operator to control speed, movement parameters and angle of rotation. At the same time, the positioning of the dump truck itself is determined with an accuracy of 1 cm due to satellite navigation operating through the base station.
The use of unmanned BelAZs is advisable not only economically (the machines operate around the clock). Every year, several thousand people die in mines and quarries around the world. Here, the driver can drive one or even several trucks from the office without endangering his life.
As for the current experiment, it is primarily intended to determine the advantages of 5G in terms of increasing the speed of data exchange and, as a result, improving the accuracy of the movement of an unmanned dump truck.
However, there is a more ambitious goal. The creators of unmanned systems for BelAZ are working on the project "Intelligent quarry". In this case, mining will be carried out completely autonomously. This will not only further increase the savings, but also allow you to conduct development in the most difficult conditions. At the same time, the introduction of such a technology just requires the presence of 5G networks.