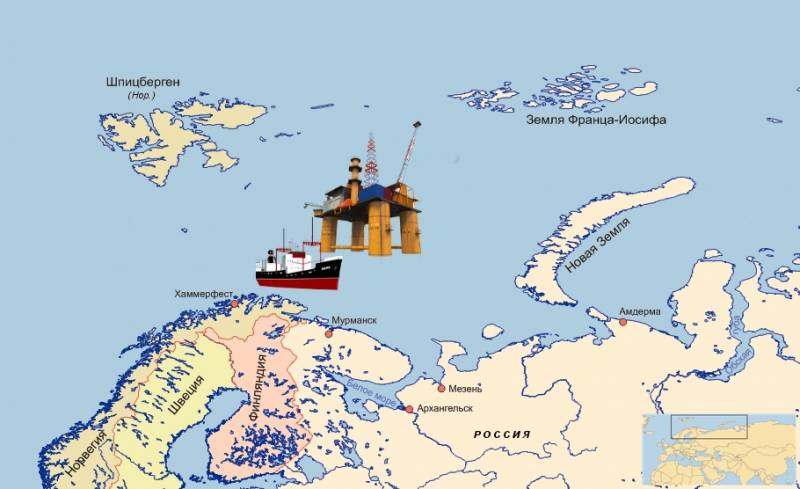 Norwegian MP Eun Georg Dale fears that Russia may start to use the "common" cross-border oil and gas fields on its own. In this case, Norway may lose oil and gas reserves located on both sides of the common border in a northerly direction from the ice zone. It is reported by the publication Dagbladet.
According to Dale, companies from Russia received licenses from the state to develop these fields. At the same time, official Oslo decided to abstain from working in this direction so as to "save the ice edge". The Norwegian parliamentarian thus fears that the Russian Federation will appropriate these minerals and exhaust the bowels, while Norway will not get anything.
To the north of the ice boundary in the earth are oil and gas reserves in transboundary territories. Russian companies are licensed to develop these fields. Thus, the Russians will be able to deflate everything for themselves, and from Norway, while we decided not to touch these reserves
- believes George Dale.
Assistant Minister of Oil and Energy of Norway Tony Tiller believes that after the entry into force in 2011 of the agreement on the delimitation of sea spaces in the Barents Sea, three licenses for working with fields were issued in the Russian sector. However, drilling in these places has not yet been carried out, that is, reserves of natural resources have not yet been discovered. Tiller expects that, if they are found, the Russian side will not develop the subsoil alone, but will do so in accordance with the agreement of 2011.