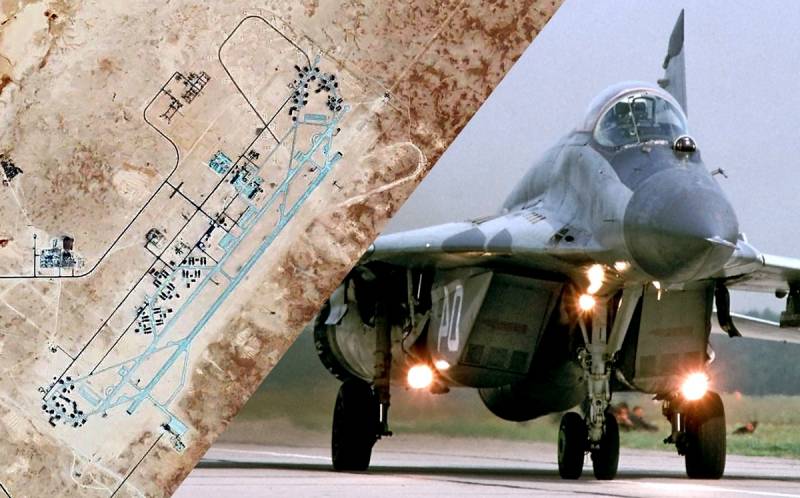 A Russian-made fighter MiG-29 was first spotted in Libya. A satellite image of Al-Jufrah air base in the central region of the country was published on the network. This type of fighter was not in Libya until 2011, not to mention the last years of the military confrontation.
Al-Jufrah airbase, located on the territory controlled by the Libyan National Army (LNA) field marshal Khalifa Haftar, is one of the key bases for conducting military operations in the central and western regions of Libya against members of the Government of National Accord (PNS), supported by official Ankara.
At the base, transport aircraft with various
technique
and military cargo. Al Joufra is also based on the UAE's Chinese Wing Loong II drone drone. For these reasons, the airbase is under the cover of the Shell P1 Shell, as well as the Hawk anti-aircraft missile system from the United Arab Emirates.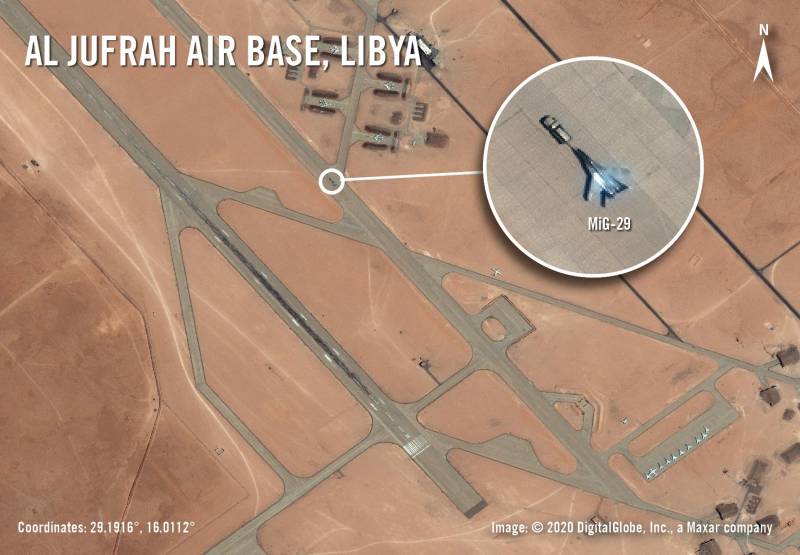 The Drive magazine suggests that the MiG-29 seen may belong to the Egyptian Air Force, which is on the side of Marshal Haftar. Others suggest that the fighter could be delivered by Russia or Belarus.
Ранее
стало известно
that the Russian Air Force deployed six MiG-29 fighters to Syria from Libya, as well as a pair of Su-24 bombers, accompanied by two Su-35s. This was reported by Bloomberg with reference to the Foreign Minister of the PNS, Fethi Bashag. The Russian Ministry of Defense has not yet responded to this information.
March 16 appeared
messages
that six MiG-29 fighters made a flight from Russia to Syria with refueling in Iran.