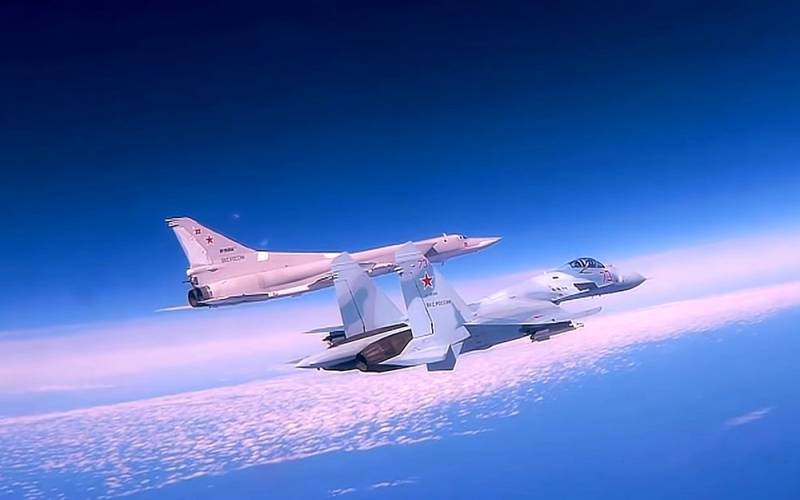 The NATO Air Force Command reported that the military aircraft of Bulgaria, Romania and Turkey were used on May 19 to intercept two Tu-22M3 Russian air force bombers and two Su-27 fighters as they approached the air borders of the Alliance countries. This was reported by the Turkish edition of Hürriyet Daily News.
At first, the aircraft of the Russian Federation held the direction to Romania. Two Romanian MiG-21 fighter jets flew towards them, which took them to escort. Then they were joined by the MiG-29 of the Bulgarian Air Force.
Then the Russian strike air group headed east, towards the Turkish coast. The Turkish Air Force F-16 fighters took off twice to intercept the supersonic Tu-22M3 off the southern coast of the Black Sea.
According to the Hürriyet Daily News, NATO spokeswoman Oana Lungescu praised the level of cooperation of the Alliance's armed forces in countering potential threats:
On Tuesday, May 19, military aircraft of Turkey, Bulgaria and Romania took to the air when Russian aircraft flew up to the air borders of the countries of the North Atlantic Alliance. Allied air forces keep abreast and work together 24/7
- stressed Lungescu.
Recall that the Tu-22M3 is a supersonic missile bomber capable of performing anti-ship functions. Its X-22 and X-32 missiles, having hypersonic speed in the final section of the flight, pose a huge danger to enemy ships.