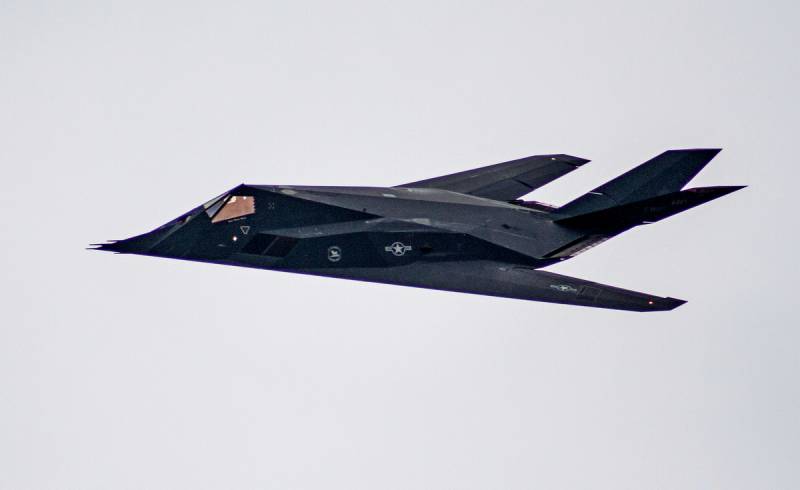 American F-117 Nighthawk stealth fighters, decommissioned back in 2008, are still flying in Southern California. Experts at Military Watch discuss the reasons for the need to operate this type of aircraft.
It is believed that private contractors can fly on fighters, and they are used to test a number of military
of technologies
, especially to counter invisible fighters of a potential enemy. So, the F-117, seen in the air on May 19, worked together with at least one E-2 Hawkeye early warning radar. E-2 is designed to detect threats over long distances and provide situational awareness for the strike groups of the US Navy aircraft carrier. This suggests that F-117 was used to test the ability of E-2 to detect "invisibility".
The information obtained as a result of such tests will allow both improving the E-2 sensors for better detection of "invisibles" and will help the navy develop tactics for more effective counteraction to such aircraft in the future.
Among the potential threats, the publication names the 5th generation Chinese fighter J-20 and J-31, as well as the promising H-20 bomber. In addition, the "invisible danger" for the United States may be a heavy unmanned vehicle from Russia "Okhotnik-B".
F-117 - the first stealth fighter in the world, entered service in the late 1980s and participated in the suppression of Iraq's air defense during the 1991 Gulf War. This aircraft was hit by an anti-aircraft missile in Yugoslavia in 1999.