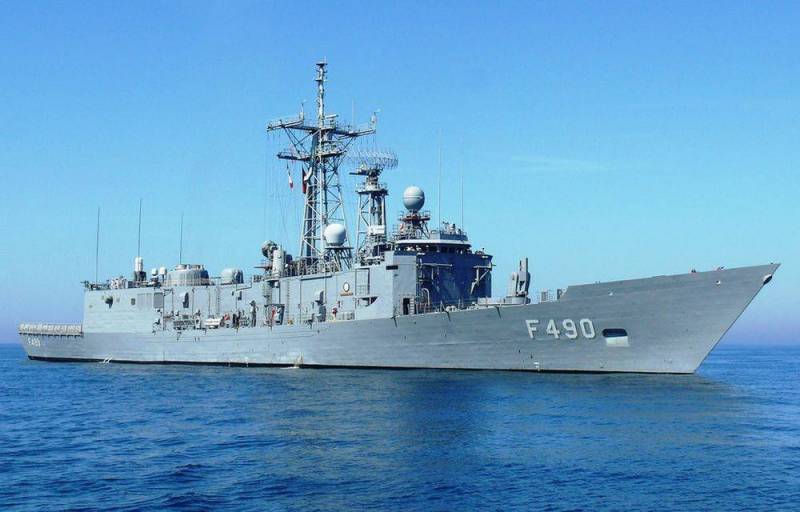 The intervention of Turkey in the civil war on the territory of Libya on the side of the Government of National Accord (PNS) allowed not only to stop the Libyan National Army (LNA) offensive on Tripoli, but also made Field Marshal Khalifa Haftar retreat.
Over the past few days, LNA units have suffered significant losses in manpower and
technology
. They
lost
a significant amount of air defense and Turkish drones now dominate the skies of Libya. Haftar even had to leave the strategically important al-Vatiya airbase 140 km southwest of Tripoli and a number of other territories that had been successfully defended for several weeks.
At the same time, off the coast of Libya, a whole combination of warships of the Turkish Navy was noticed. It was represented by four frigates of the Gabya (G-class) type - a modernized version of the American Oliver Hazard Perry (Turkey has 8 of them in all). As a result, two of them were identified - F497 Göksu and F496 Gökova.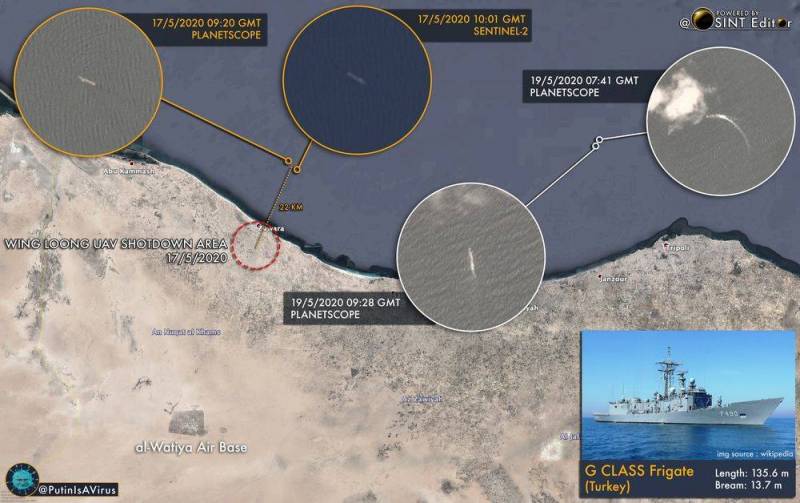 One of the reasons for the failure of the LNA in recent years is precisely the presence of these Turkish frigates off the coast of Libya. The Turkish fleet simply closed the sky over Libya. After all, these frigates have a powerful air defense system, which neutralized the aircraft of the VLA.
Moreover, the LNA lacks effective means of anti-shipborne combat (coastal defense), which significantly worsens the situation of Haftar.