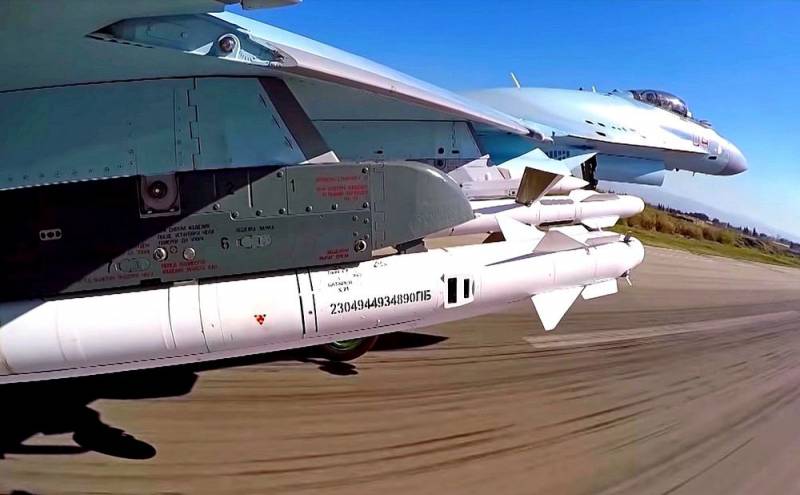 The Russian Aerospace Forces transferred 10 combat aircraft from Syria to Libya to support Field Marshal Khalifa Haftar, the American agency Bloomberg reports.
The agency refers to Fethi Bashag, Foreign Minister of the Government of National Accord (PNS). According to him, at least six MiG-29 fighters and two Su-24 bombers, accompanied by a pair of Su-35s, were redeployed from the Syrian air base Khmeimim to Libyan territory. At the same time, the Russian side did not comment on this information.
In the PNS, they say that Russian aviation will now assist the Libyan National Army (LNA) Field Marshal Haftar, covering it from the air.
As the agency clarifies, referring already to a senior Turkish official, Turkey will harshly avenge any violation of the interests of Ankara in Libya by the LNA. Turkey is well prepared. She deployed many drones to Libya, and the Turkish Navy is located near Tripoli.
In the coming hours you will see the largest air campaign in the history of Libya. All Turkish positions and interests in all cities are legitimate goals for our Air Force aircraft, and we urge the civilian population to stay away from them.
- the statement says the commander in chief of the LNA Air Force Sakra Al-Jarushi.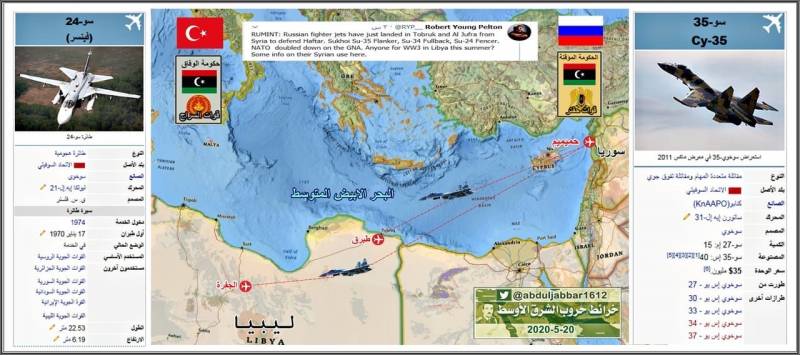 What is happening now signals a further escalation of the conflict in Libya. A year ago, the LNA, supported by the UAE, Egypt and the "Russian mercenaries," launched an offensive on Tripoli. However, the intervention of Turkey allowed to turn the tide of the war, forcing the LNA to retreat.
We remind you that the Turkish drones supporting the advance of the PNS troops are already
destroyed
or incapacitated a significant number of air defense systems, which were in service with the VLA.