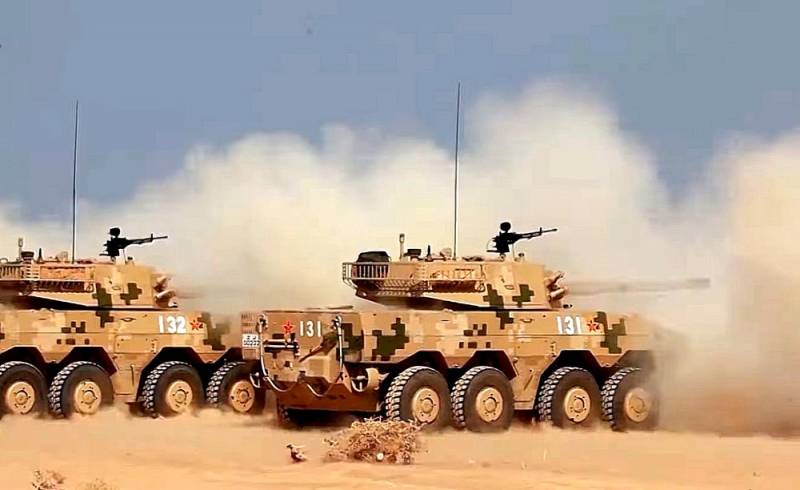 The coronavirus epidemic COVID-19 did not have the best effect on the combat readiness of the US armed forces in Asia and the Pacific, which worries American allies in the region, in particular Japan, writes The Japan Times. Against this background, China has become only more active and assertive in neighboring waters.
Although earlier this month, United States Secretary of Defense Mark Esper stated that the pandemic "had very little impact on the readiness" of the US military, he also warned that over time it could have a "much greater effect" if the virus shows no signs of weakening.
Beijing at the same time, as stated in the article, continues to demonstrate what many experts characterize as aggressive
policies
in selected areas of the South China and East China Seas.
Earlier this month, Beijing sent government ships to pursue fishing vessels in Japanese waters near the Senkaku Islands in the East China Sea - for the first time since August 2016, they were there for three days in a row. The tiny uninhabited islets are controlled by Japan, but the PRC claims sovereignty over them.
Last month, Tokyo also watched with caution as China, demonstrating its growing military power, sent the aircraft carrier Liaoning and its attack group through the Miyako Strait, between the islands of Okinawa and Miyako, as well as past Taiwan.
This international shipping route is strategically important because it remains one of the few routes that provide Chinese Navy access to the Pacific Ocean.
The restless in the disputed South China Sea, most of the water area where the most important sea lanes are located and rich energy resources lie, is covered by the "dotted" line of Beijing's claims.
The PLA forces are also "continuing their risky and escalating behavior" along the shipping lanes, a Pentagon official said on Tuesday. According to Reid Werner, US Assistant Secretary of Defense for Southeast Asia, Chinese fighters have been chasing American reconnaissance aircraft over the South China Sea "at least nine times" since mid-March.
In response, the Americans stepped up patrolling of the potential conflict zone with their naval and air forces. In particular, media attention was drawn to a series of flights of B-1B Lancer strategic bombers over the East China Sea, which were accompanied by fighters from the United States and Japan.