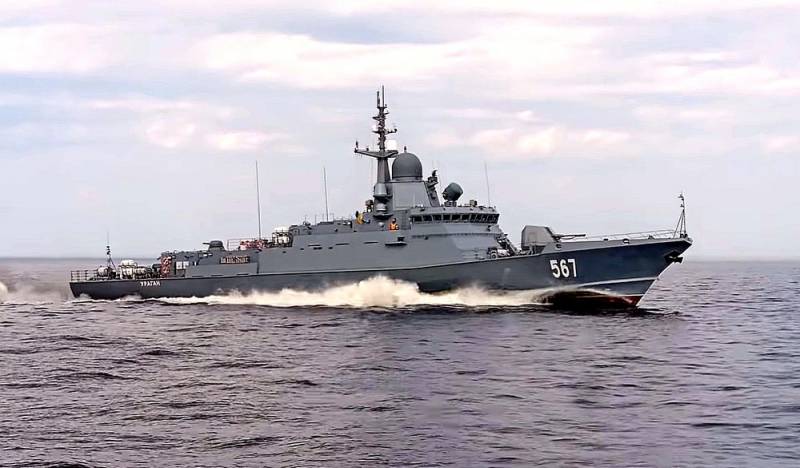 The Russian fleet brings serious firepower to the Baltic, the American conservative magazine The National Interest reports.
The head of the Russian Navy, Admiral Nikolai Evmenov, announced that the Baltic Fleet will be strengthened by six new warships, which will be armed with Caliber cruise missiles. In his message sent to the sailors on the occasion of the Baltic Fleet Day (317th anniversary), Evmenov recalled that the Baltic Fleet, created under Tsar Peter the Great more than 300 years ago, won brilliant victories over its enemies and made an "invaluable contribution" to the common cause of the Russian people .
Evmenov specified that the BF will include six Karakurt class corvettes of project 22800, four of which will be equipped with the marine version of the Pantsir-M air defense missile system.
Currently, the Pantsir-M air defense missile system is being tested on the Odintsovo corvette and can hit combat helicopters, airplanes, cruise and anti-ship missiles. Thanks to this complex, a ship can hit targets within a radius of 20 km. Corvette Odintsovo was put into operation in May 2018. This is the first ship of the Russian Navy equipped with the Pantsir-M air defense missile system.
All project 22800 corvettes are equipped with Caliber cruise missiles, as well as modern control systems, radio communications, navigation, electronic warfare, counterintelligence weapons and MANPADS. These ships can act as part of a group or independently.
This is Moscow's latest attempt to replace its aging warships with new ones, smaller, but faster and more powerful, to protect Russia's interests in the region, according to the publication.