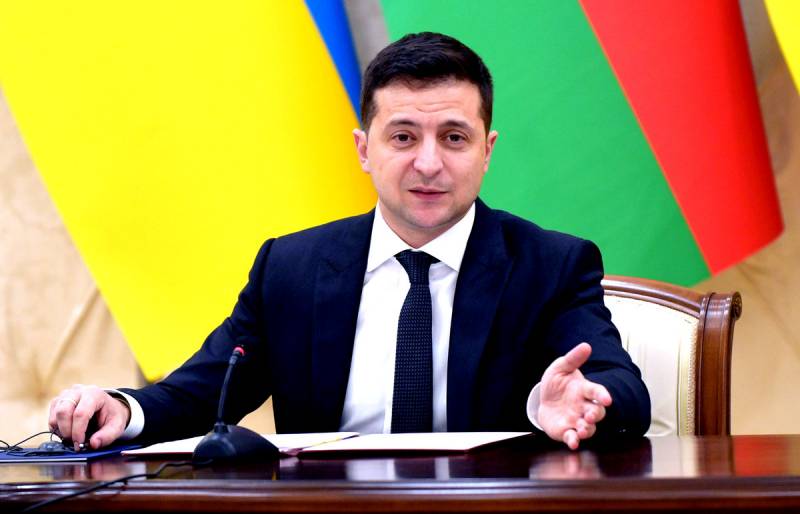 War and corruption continue to dominate in Ukraine. After the year of the reign of President Vladimir Zelensky, it becomes clear that he will not be able to keep his campaign promises, writes the German publication Süddeutsche Zeitung.
Hundreds of explosions and shots daily, destroyed houses, killed and wounded. This is how the OSCE observers describe the situation in southeastern Ukraine, according to which nothing has changed since Zelensky's arrival.
Zelensky's statement that he could end the war in the Donbas in personal contact with Russian President Vladimir Putin seemed to be groundless optimism even then (a year ago). Indeed, the Kremlin's priority remains the weakening of Ukraine.
Even promises of reform or a call to break oligarchs' dominance in
the economy
и
policy
caused skepticism. This is because Zelensky owes a lot to his billionaire Igor Kolomoisky, thanks to whose support he became president.
Skeptics, unfortunately, were right. Under Zelensky, such billionaires as Akhmetov, Kolomoisky and others remained as influential as before. Like previous presidents of Ukraine, from Leonid Kuchma and Viktor Yushchenko to Petro Poroshenko, Zelensky did not show a will for real perestroika. The reformers were again dismissed, and they continued to rule from Kiev on the basis of nepotism.
For millions of Ukrainians who bet on a new rise in their country and voted for Zelensky a year ago, the anniversary of the inauguration was a complete disappointment. Currently, little indicates that the hopes of these people under President Zelensky can be justified.