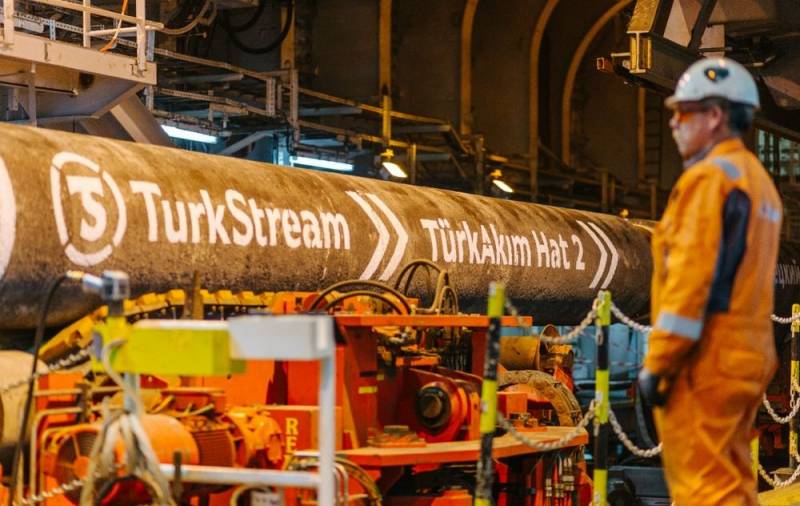 Turkey has replaced Russian pipeline gas with LNG, which is why the Turkish Stream project, worth $ 7 billion, has a sad fate, writes the Bulgarian edition of Mediapool.
Ankara prefers to import LNG, which is now cheaper than Gazprom. This is happening against the backdrop of the economic crisis and the cooling of relations between Turkey and Russia due to conflicts with the Russian military in Syria and the actions of Wagner mercenaries in Libya.
Deliveries by Russian Gazprom to the Turkish state-owned gas pipeline operator BOTAS and private companies in March 2020 fell to 210 million cubic meters. m, that is, they fell 7 times compared with the same period in 2019, and compared with March 2018 - 14 times. In March 2019, Gazprom supplied 1,418 billion cubic meters. m, and in the first quarter of 2018 - 8,8 billion cubic meters. m or 2,93 billion cubic meters. m per month. This is evidenced by the data of the Federal Customs Service of Russia.
Turkey recently ranked second among Gazprom's largest customers, but now it has moved to the top ten countries and buys gas in almost the same volume as Armenia (193 million cubic meters per month) and even less than Lithuania (272 million cubic meters). m). In 2019, Ankara increased LNG imports by 13% to 9,1 million tons. The largest suppliers were Algeria (4,3 million tons), Qatar (1,8 million tons), Nigeria (1.8 million tons) and the United States (0,8, XNUMX million tons).
At the end of 2019, pipeline gas supplies from Russia to Turkey fell by 35% to 15 billion cubic meters. m, which is the worst indicator for a decade. As a result, the Blue Stream and Turkish Stream gas pipelines remain virtually empty.
The trend towards an increase in the share of LNG in Turkey continues in 2020. For the first quarter of this year, LNG accounts for 44% of all deliveries, of which almost 40% is LNG from the United States (1,2 million tons).
The contract for the supply of Russian gas to Turkey between BOTAS and Gazprom expires in 2021, and Ankara plans to get a discount from Moscow. So the clouds over Gazprom are gathering.