Yesterday, May 29, 2018, a significant event took place. The so-called "Southern Gas Corridor" to Europe was inaugurated in the capital of Azerbaijan, Baku. Will the former Soviet republic compete with Gazprom on the European gas market?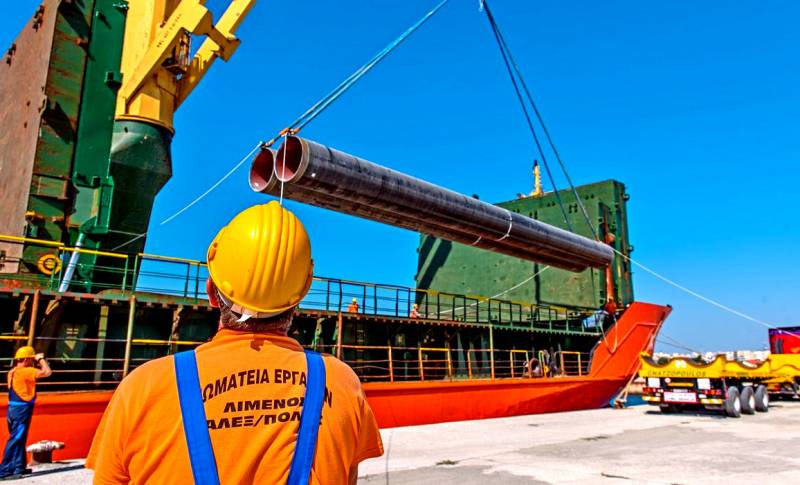 The main goal of the Southern Gas Corridor is to reduce Russia's share in the blue fuel market and at the same time eliminate dependence on Nezalezhnaya as a transit country for Russian gas. The total length of the gas corridor could be 3500 kilometers due to the connection of the South Caucasus gas pipeline with the TANAP transit pipeline in Turkey and the TAP gas pipeline in Southern Europe. The Azerbaijani Shah Deniz gas field will be used as a resource base. The largest consumers will be Greece and Italy, later branches of the gas pipeline to neighboring Balkan countries can be created. The Southern Gas Corridor, together with the Turkish Stream, is turning Turkey into a major regional gas hub.
But is everything really smooth? Indeed, natural gas supplied from the former Soviet republic, in contrast to the expensive American liquefied gas, is in price a real competitor to Gazprom. Bulgaria and Greece will be able to get about a billion cubic meters of Azerbaijani fuel. The main sales market for Baku will still be more developed
economics
Italy and Greece.
Most likely, Azerbaijani gas will enter into competition not with Russian, but with American LNG. And here Baku will turn from an anti-Russian ally for Washington into a competitor with all the ensuing consequences. Gazprom's main struggle with Azerbaijan will unfold over the Italian market. Considering the fact that electricity generation at the expense of coal-fired power plants is being curtailed in this country, the demand for "blue fuel" will increase, and gas from the Southern Corridor will simply close the increased demand.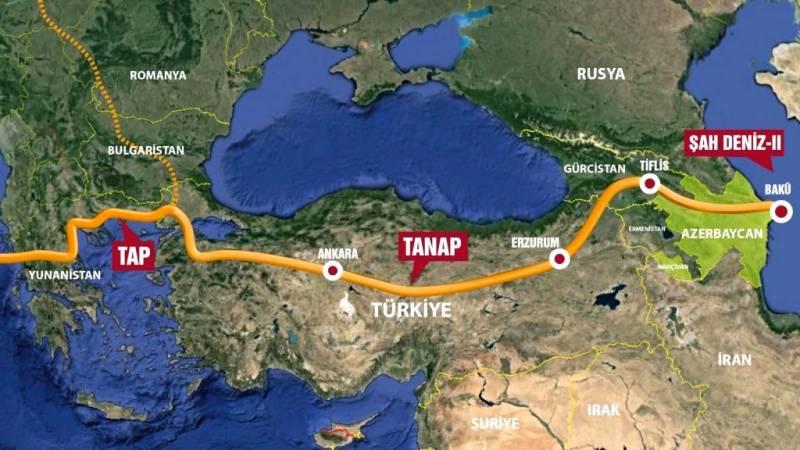 There are also serious questions for Baku as a supplier, which has concluded extremely tough export agreements. Regardless of any circumstances, Azerbaijan has signed up to supply 16 billion cubic meters of gas. At the same time, the republic faced problems in developing the national resource base. It turns out an interesting situation: Baku drives its own gas to Europe, and since 2017 it has started buying gas from the Russian Federation for domestic consumption.
As a result of the current situation, in reality, Azerbaijan will be able to throw only about 10 billion cubic meters into the European market, and then from 2020. For comparison, Russia exported 160 billion cubic meters to the European Union and volumes are growing. Interestingly, according to the European Third Energy Package, Russia will also have the right to use the Southern Gas Corridor to 50% of its capacity. Investments by project participants, among which was not our country, are estimated at about $ 45 billion.