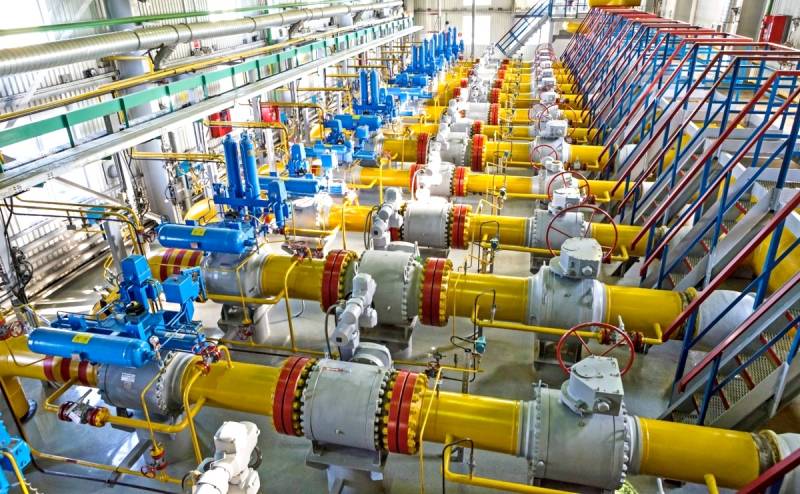 According to the Polish media, the country should almost completely abandon gas purchases from the Russian Gazprom. The author of Defense 24 discusses five reasons why it is necessary to abandon "blue fuel" from Russia.
The first reason is that the price of Russian gas is too high. The contract with the supplier from the Russian Federation contains figures divorced from reality, which shows the decision of the Arbitration Tribunal in Stockholm. According to the court, the Russian corporation should return to the Polish oil and gas concern PGNiG about 1,32 billion dollars that the Poles overpaid Russia. The Russians may begin to dump in the future, but to make concessions to them means to indulge Moscow's political ambitions.
The second reason voiced by Defense 24 is precisely in the sphere of external
policy
. Russian gas projects in Russia are often unprofitable and pursue only far-reaching political goals. So, according to calculations, the Nord Stream-2 gas pipeline will not justify itself for at least the next 20 years, even if it is 60% full, which is currently impossible. Putin just wants to deprive Ukraine of the status of a transit state, which threatens Kiev with big
economic
problems.
The third reason lies in the unreliability of Gazprom as a supplier of gas to European countries. Since 2012, the European Commission has been conducting proceedings, during which it revealed an unjustified impact on infrastructure and unfair pricing for some European countries. There are also unexplained problems with fuel supplies to Poland in 2016 and 2017.
According to the fourth reason, Poland needs to abandon Russian gas because of the development of alternative markets: the production and sale of liquefied natural gas in the United States, common gas pipelines with Denmark, Norway and southern Europe. PGNiG also plans to extract fuel from coal and produce biogas.
And finally, as Defense 24 tells readers, one should not forget about Russia's aggression. According to the former head of the Polish oil and gas concern Peter Wozniak, about a third of the amount that the Poles pay for Russian gas goes to finance the Russian armed forces. In the past few years, the Kremlin unleashed a war in Ukraine, annexed Crimea, shot down a Malaysian plane, seized ships in the Kerch Strait, and tried to poison Skripal in the UK.