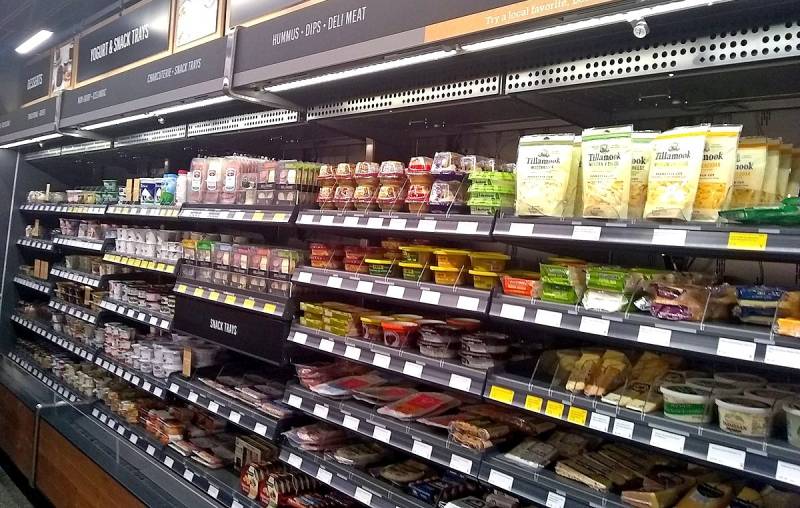 The first store in Russia without cash desks and sellers earned in Moscow. Sberbank, together with Visa and the ABC of Taste, began testing the so-called "smart supermarkets".
Currently, innovation is available to a limited number of customers. Testing takes place behind closed doors at one of the points in the ABC of Taste network, which is located in the Moscow City business center.
To use the services of the "store of the future", you must first install the Take & Go application from Sberbank, register in it, link a valid Visa card and enter your e-mail. Then, upon entering the trading floor, using the above program, you need to scan the QR code located on the turnstile. Then you can start shopping.
Substance
Technology
lies in the fact that the computer vision system monitors the actions of customers and forms a virtual basket. At the same time, if you change your mind about purchasing any product and return it to the shelf, it will automatically be deleted from the check.
There are no self-service checkouts, in fact, like sellers, in the store. Payment for purchased goods will be automatically debited from your card as soon as you leave the trading floor, and the check will be sent in a letter to the e-mail specified during registration.
According to representatives of the ABC of Taste retail chain, the technology used allows not only to track the movement of goods, but also to instantly identify cases of fraud. At the same time, machine vision will remember the face of the offender to prevent re-theft.
It is expected that within a month the innovation system will work in other stores of the Alphabet of Taste chain.