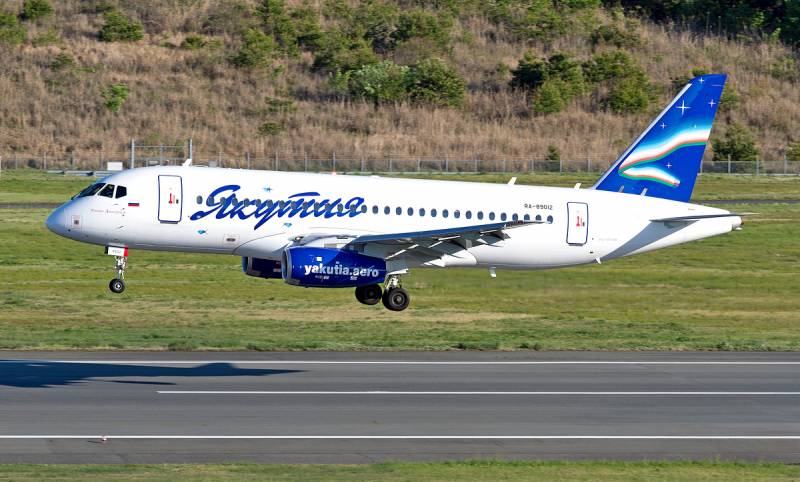 The coronavirus pandemic dealt a painful blow to the air transport sector. Passenger traffic has fallen sharply and it is not known when it will fully recover. Apparently, large long-haul airliners will fly with a "underload" for a long time to come. Already, it is clear that "not only all" airlines will survive the crisis without state support.
Circumstances are now developing in such a way that our long-suffering Superjet has certain chances to become more in demand.
The numerous problems of this aircraft have long been known. The main one is that the developers are too keen on imported components, in fact, turning the liner into a "designer". Gradually, the task of import substitution is being solved, but the most serious one remains - with power plants. Especially for this project, the French company Safran developed the SaM146 turbofan engine, which is nowhere used except for the Superjet. A joint venture was created with UEC-Saturn in Rybink, where Europeans account for the so-called "hot part" of the engine.
However, for some reason, all the problems with the operation of liners of this type arise precisely with French aircraft engines. Constantly fixed marriage and other design flaws. Because of this, Superjet engines have to be sent for overhaul every 2-4 thousand flight hours. At the same time, difficulties often arise with the timely delivery of components from France. As a result, the average flight time for domestic airliners is 3,6 hours, for Brazilian Embraer - 6 hours, for Boeing and Airbas - 10 hours. In earlier times, something like this would be called sabotage and those involved in it would be put to the wall.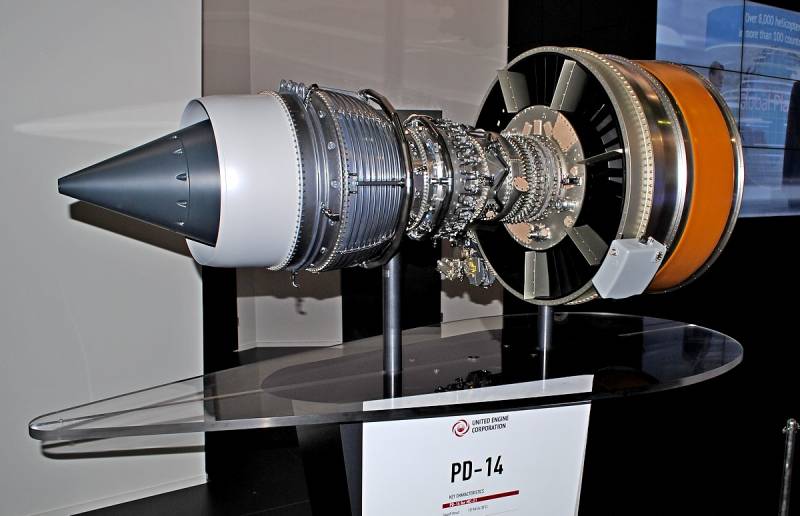 Now other times and problems are being solved differently. In Russia, a modern aircraft engine PD-14 has been developed for the promising airliner MS-21. An experimental series of engines was transferred to the Irkut Corporation, where it showed itself well. It is reported that mass production of the power unit has already begun. On its basis for the "Superjet" it is planned to create a less powerful PD-10 power plant. The appearance of a new aircraft engine is expected by 2022. This will help to solve the problem with the reliability of the operation of Russian airliners. In addition, PD-10 can be installed on Russian Be-200 amphibious aircraft, about which we detail
told earlier
.
Until then, the Superjet will have to exist with the active support of the state. Rostec Corporation is currently installing "mid-haul liners" on a "voluntary basis" at Red Wings. President Vladimir Putin has proposed introducing subsidies to reduce flight hours for SuperJet owners:
I propose launching a new program to support leasing and operation of Russian aircraft. To this end, for 2020−2021 provide leasing companies with state guarantees.

It must be assumed that air carriers certainly will not give up state support measures in such a difficult time. "Superjet" began very difficult, but in the medium term has a chance to occupy its niche. Despite the financial losses under the project, there is a silver lining: in Russia, own aircraft engines began to appear and the production of components for aircraft began.
Let's hope this
technological
the reserve will be rationally used already in future developments.