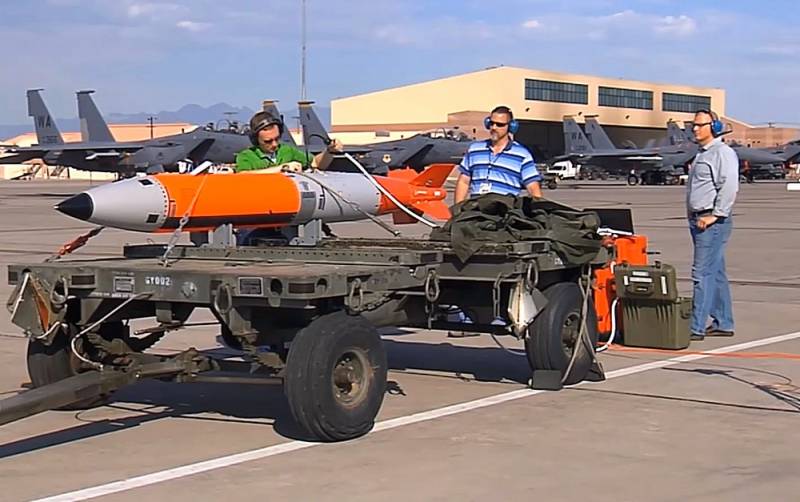 The leader of the parliamentary group of the Social Democrats, Rolf Mutzenich and the SPD chairman, Norbert Walter-Borjans, are calling for the cancellation of the so-called "nuclear participation" of Germany in NATO and the transfer of the nuclear arsenal of Germany to another country. The German edition of Die Zeit analyzes the possible consequences of such a move.
American nuclear bombs B-61, stored in bunkers in the Rhineland-Palatinate, are primarily
political
restraining factor. Germany is a large NATO member country, and the withdrawal of such weapons from Germany will have unpredictable consequences. According to Die Zeit experts, Russia would regard such a step as the weakness of the Alliance.
Since 2014, Putin has been trying to undermine the world order and change it in accordance with his ideas. And if Berlin withdraws from the "nuclear deal", this could lead to instability in NATO. But where to put the bombs? As an alternative, the candidacy of Warsaw is being discussed.
Last weekend, the US ambassador in Warsaw proposed delivering the US nuclear arsenal from Germany to Poland. That is, in close proximity to the borders of Russia. In response, Putin will strengthen his military presence in Europe in addition to the existing Russian missile systems in the European part of the country. The authorities of the Russian Federation understand that the B-61 is not a very effective instrument of military deterrence. But their relocation from Germany will be of invaluable political value to Putin, as this weakens the ties between Germany and the United States.