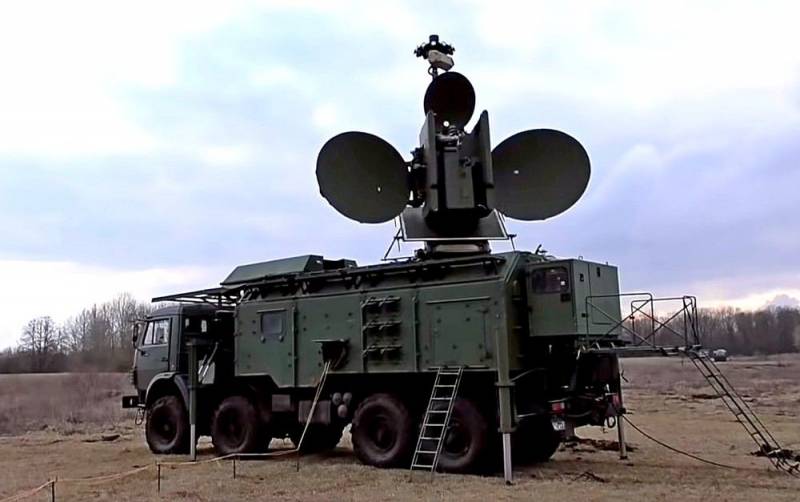 Recently, Turkish media have been increasingly publishing false information reporting the destruction of various Russian weapon systems at the disposal of Field Marshal Khalifa Haftar by the PNS troops in Libya. This time, the Turkish Star publication, abusing confidence, showed footage of "the destruction of the Russian-made Krasukh electronic warfare."
The publication recalled that recently LNA units were knocked out by PNS troops from Al-Vatiya airbase, located 140 km south-west of Tripoli. Now, the PNS Air Force is pursuing and attacking military LNAs fleeing from this air base.
It is clarified that near the 53rd military camp in the area of ​​Tiji on the border of Libya with Tunisia, two LNA combat vehicles were destroyed. At the same time, the publication did not specify exactly where the "Krasukha" electronic warfare system was "destroyed". But the video with a blow to an empty trailer instantly hit the social networks.
The published personnel literally contradict the statements of the Turkish media. The moving tractor with a platform trailer is clearly visible in the video, but there is nothing on it. In addition to the brazen attempt of the Turkish press to wishful thinking, it should be noted that the Krasukha electronic warfare systems, whether of the third generation or even the fourth, have never been delivered abroad. These systems include top-secret electronic equipment and will never be transferred to third parties.
The only case when the Krasuha-4 electronic warfare was seen outside of Russia occurred in 2017. It was in Syria, but there was a complex on the territory of the Khmeimim air base, that is, under the complete control of the Russian military.