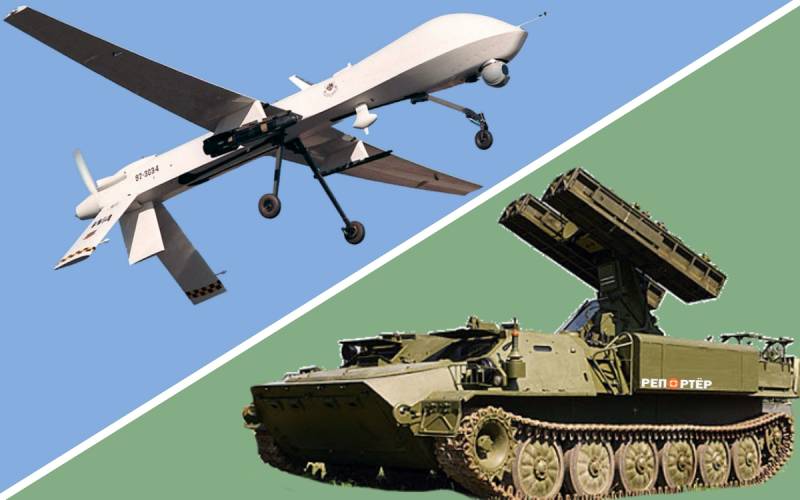 The Soviet anti-aircraft gun in 1999 dealt with the American drone MQ-1 Predator "Predator" in Kosovo. The history was remembered by the Serbian edition of Mars Online.
An American drone (registration number 95-3019) was shot down in the Uroshevets area when it was scouting the positions of the Yugoslav army. He was shot down by a rocket fired from a Soviet-made Strela-1 short-range air defense system.
This happened on May 13, 1999 (19:00 local time) in the region of the city of Uroshevets in the province of Kosovo and Metohija in the Republic of Serbia. The drone belonged to the 15th squadron, the 57th intelligence (scouting) division of the US Army. He sought out armored vehicles, air defense units and command posts of the army of Yugoslavia.
However, the aggressor could not find the position, but the defenders spotted him himself. Arrow-1 operator Davor Velkovich launched a rocket that exploded near the drone, striking it with numerous warheads. The drone lost control and fell in the immediate vicinity of the village of Bilbo, located a few kilometers northwest of Uroshevets and was picked up by Serbian police.
The downed MQ-1 Predator "Predator" was in pretty good condition. He was collected and moved to a safe place. Later, after the war, he was exhibited as a trophy and displayed at a museum in Belgrade. On the same day, another NATO drone shot down the air defense of the Yugoslav army. It turned out to be the French CL-289. This happened in the area of ​​Klokot resort, not far from the village of Vitina, also located in Kosovo and Metohija.