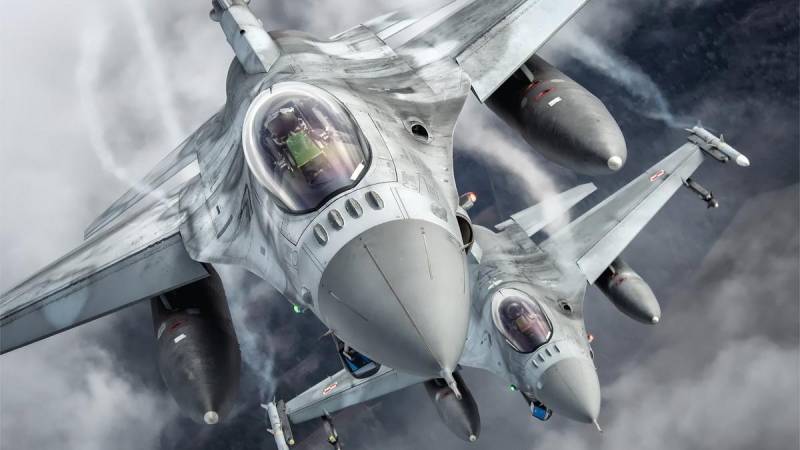 We present some opinions of readers of the Polish portal wykop.pl regarding the scandalous statement of the local
policy
Krzysztof Bosak, who recognized the desirability of Poland joining the program of "nuclear exchange" (not to be confused with the exchange of nuclear strikes) within NATO.
Within the framework of this partnership, some European countries of NATO keep, and in special circumstances can use, American atomic aerial bombs.
The day before, the US ambassador to Poland, Georgette Mosbacher, announced that Warsaw could host those nuclear munitions that it was proposed to refuse to maintain in Germany.
Comments:
"US ambassador Georgette Mosbacher suggested that if Germany no longer wants to keep NATO's nuclear weapons on its territory, it could be replaced by Poland." This is how key decisions are made in the internal affairs of our country

- Yoyek5 user bitterly observes.
No one will give nuclear weapons to such an unstable country like Poland. Recent months have shown that our politicians lack even a simple responsible approach. I already see how silly confidence is growing in the ranks of the rulers of the Polish superpower that, they say, if nuclear weapons are deployed here, then we can afford more on the international scene. That would be an undesirable decision for all of us.

- writes mattis102.
These weapons will be stored with us, but we will not ultimately decide on their use, only the Americans or the entire alliance (that is, the Americans, again)

- reminded Kaczypawlak.
I don't know if it's good or not that we will have American nuclear bombs, but when I looked at the German answers in Reddit, they almost unanimously said: "Uff, but with relief, let the Poles take them away if they really want to"

- writes a certain Need.
It is better for us that American troops remain in Germany for as long as possible. Germany must be under someone else's boot, because we know how it will end otherwise!

- User xEldmir responds to the comment.
You can already consider this as a total disaster for the Poles. It's wise that Poland is a country where foreign nuclear weapons will be deployed that we cannot use, and as a reward Russian nuclear missiles will be aimed at underground storage facilities

- argues EricCartman69.
In the framework of NATO's nuclear exchange, it would be we who would be the owners of such weapons, and we would own the means of delivery. Americans remain the formal owners of warheads (this circumvents the non-proliferation treaty). And [Russian] missiles are already aimed at Poland

- responds to a previous surlin post.