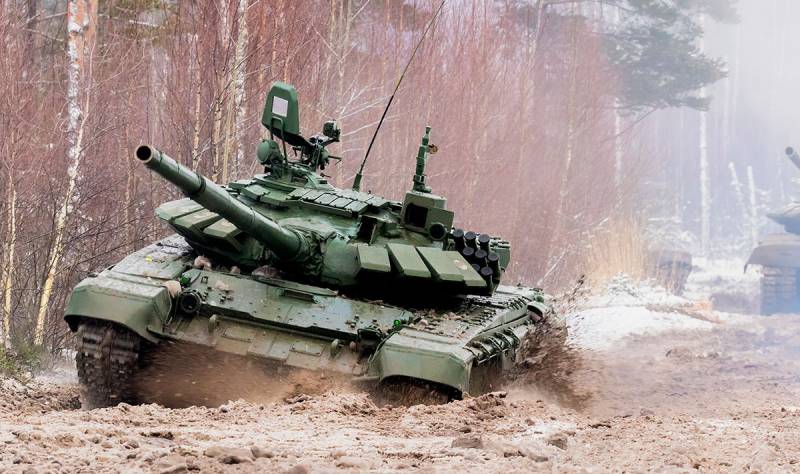 Russia copes with the high-quality modernization of its T-72s, while Poland has been tormented by this issue for decades. This was reported to the Polish portal Kresy by General Waldemar Skrzypczak, former commander of the Polish Ground Forces.
In his opinion, what Warsaw does is not modernization, but "dusting" or "pseudo-modernization", which is equal to stomping on the spot. At the same time, Moscow is carrying out a real deep modernization. Only until the end of 2020, 120 T-72B3M, which in recent years also
are coming
into service in neighboring Belarus.
This follows from the fact that the decisions that Russia applies at home are effective, among other things, on their potential Western front, that is, in Eastern Europe. The modernization of the T-72 is very deep and significantly strengthens the strengths of this tank.
- envied the general.
Skszczczak was indignant that the Polish authorities had been telling their gullible citizens about the modernization of the T-30 for 72 years.
I am a tanker. I have been familiar with these topics for 30 years. And I can say for sure that we are not able to do anything with these tanks, because we do not have the corresponding potential
- the general said responsibly.
The general is confident that since Poland is not coping with the improvement of the T-72, it needs to rely on other solutions. For example, start assembling American Abrams tanks or create a joint tank with the USA if strategic partners share
technology
with Poland.
He emphasized that it is difficult for Warsaw to communicate with Berlin, while the Poles look at Washington very favorably. Therefore, Poland needs to rely on the United States and acquire 450-550 tanks. At the same time, Poland needs to forget about the modernization of the T-72, since Polish industry cannot meet the expectations of its army.
Let all these
policy
they will send their sons to these units, which are supposed to fight on the T-72 tanks. None of them dare to do it
the general said thoughtfully.