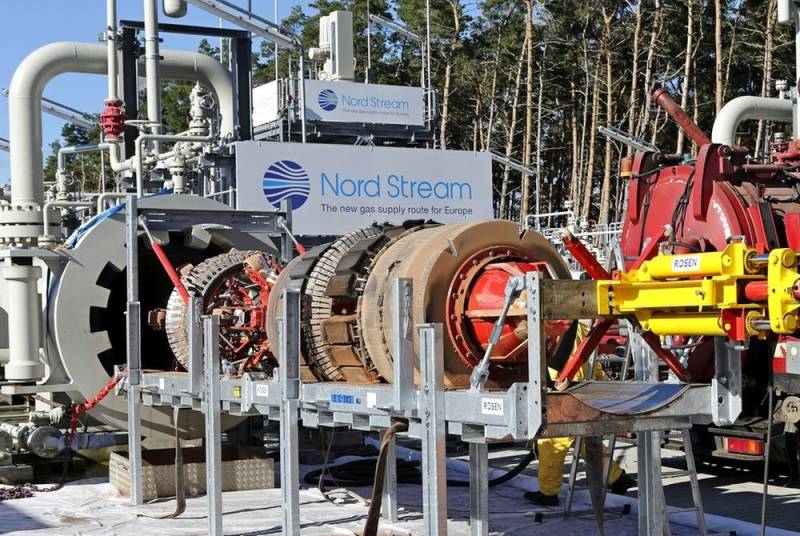 Russia will have difficult times, because Germany, under US pressure, has turned its back on the Nord Stream-2 project, writes the German online publication Heise.
The US goal is to weaken Russia, as reflected in the National Security Act of 2020. In this case, the main goal was chosen SP-2, the construction of which they are trying to stop with the help of sanctions. Washington justifies its steps by the fact that this pipeline will allow Moscow to strengthen its position in Europe.
But SP-2 is not only threatened by U.S. sanctions. On May 15, 2020, the German Federal Network Agency rejected the appeal of Nord Stream 2 AG, which wanted to free the SP-2 from the provisions of the EU Gas Directive in German territory. Now, with regard to SP-2, at least in the coastal waters of Germany, the EU norms will apply, according to which the gas supplier and the gas pipeline operator should not coincide. At this SP-2 section, the regulatory body will control the collection of fees for the use of the gas pipeline and third parties should have access to it.
Failure to free SP-2 from the new EU rules does not mean the failure of the project - it can very well be implemented provided that the specified segment receives another owner. In 2019, it was reported that Moscow wanted to transfer ownership of Rosneft. According to experts, in order to ensure the "separation" of the gas supplier and the gas pipeline operator, Gazprom can create an independent pipeline operator or transfer ownership rights to its "daughter", which will transfer them to another company. At the same time, Nord Stream 2 would remain the operator of the Russian part of the pipeline.
It is possible that Gazprom will complete the SP-2 and start operating using only 50% of its capacity. But Gazprom needs to urgently begin completion, as during the period from July to August in the eastern part of the Baltic Sea there will be a cod spawning season. But there are doubts that the Akademik Cherskiy vessel and the Fortuna barge will be able to lay pipes. Denmark may again hinder Russia, because it is participating in the Baltic Pipe pipeline project, through which gas from Norway should go to Poland. At the same time, SP-2 and Baltic Pipe intersect.
In addition, the United States may impose sanctions against Gazprom, as well as against Russian officials and company shareholders. The next report is due to appear in the US Congress on May 20, 2020.