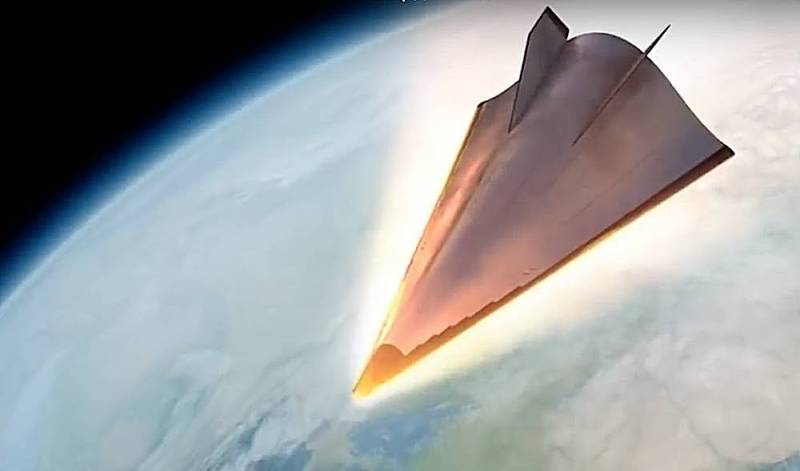 The United States intends to solve the "sore" problem of the presence of hypersonic weapons in Russia and China with the help of the latest reconnaissance satellites and interceptors, which can neutralize a long-range hypersonic target flying in the atmosphere. On the eve of the US Space Development Agency (part of the "newly minted" Space Forces) published a document containing preliminary requirements for such vehicles.
To create a system for counteracting hypersonic weapons, first of all, a full radar coverage is required. This was announced in 2018 by Deputy Secretary of Defense Michael Griffin. At the same time, the United States does not have long-range radar stations, and existing reconnaissance satellites are not able to detect and even more so accompany hypersonic objects flying in the atmosphere.
Thus, it was decided to include new reconnaissance satellites in a promising defense system, the development contract of which is planned to be concluded with one of the American companies until May 21. The first batch of such vehicles, consisting of 8 units, can be launched into orbit in the fall of 2021. The new satellites will be equipped with infrared detection systems and will be able to exchange information with other satellites of the mesh satellite network. Deployment of the latter is also planned to begin at the end of next year.
It is worth noting that in addition to detection tools, a promising system will require interceptors that can hit a hypersonic target in its cruising low-maneuverable flight section. A tender for the development of prototypes of interception systems under the name Hypersonic Defense Regional Glide Phase Weapons System was announced in February this year. The program involves the creation of the interceptor and a control system for this unit.