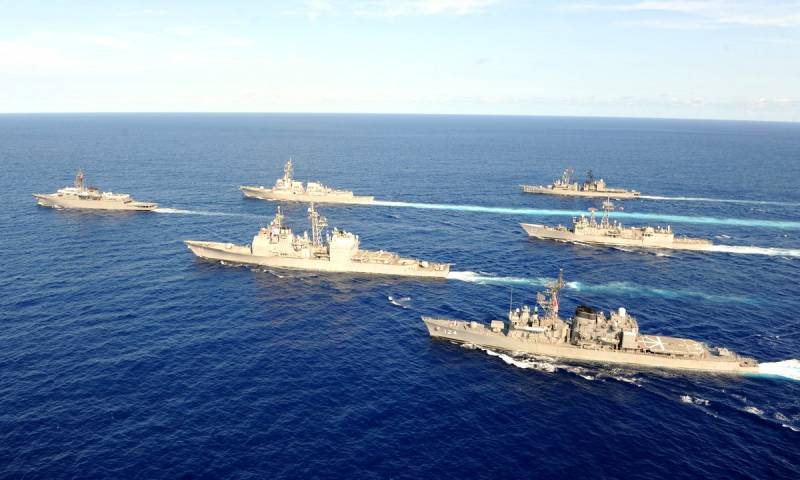 Having failed a vague attempt at a coup d'état in Venezuela, the Americans are now taking seriously to Caracas, trying to drive out the remains
economic
base. Apparently, President Donald Trump sent a navy to the Caribbean not so much to fight drug trafficking as to catch "dark tankers" smuggling Venezuelan oil.
The other day, the Foreign Ministry of this Latin American country issued a statement that the United States began to "pursue" its tankers.
The affairs of Venezuela, which has the richest oil reserves in the world, are, to put it mildly, not in the best way. A country whose 90% export consists of hydrocarbon sales was hit by US sanctions that closed the US market to it. Then it was hit by the oil war between Saudi Arabia and Russia, as well as a general drop in global demand due to the pandemic and global quarantine. The storages are full to get rid of oil, Caracas is forced to sell it at a price lower than $ 5 per barrel to the few that they are ready to take it, despite the risk of secondary sanctions by the United States.
If you call a spade a spade, this is a real economic disaster. Somehow, keeping the regime of President Nicolas Maduro afloat is helped by deliveries abroad according to "gray schemes". The United States names China, India, and even Russia as buyers of Venezuelan oil. However, Rosneft chose to "take its feet" out of Venezuela, dumping its assets in this country to a company owned by the Russian government.
These schemes involve the so-called "dark tankers" (dark tankers). These are vessels owned by small companies, sailing under a convenient flag, for example, Liberian, with the Automatic Identification System (AIS) disabled. Approaching the Caribbean, such a tanker turns off the AIS and "disappears", lost among others. When he reached Venezuela and was filled with oil, he left and only after that turned on the system again.
A logical question arises: are such precautions capable of tricking the United States?
technological
Opportunities allow them and their allies to track even such "dark tankers" that they have shown when hunting for ships smuggling Iraqi oil around the turn of the century. Apparently, now in Washington they decided to stop turning a blind eye to this "dark business", covering the last loophole for Caracas.
At the first stage, a blacklist of ships violating US sanctions will be compiled. The next step will be an exemplary capture: a warship will require the tanker captain to stop moving, and then a special forces group will be lowered from his helicopter to the deck. Washington has already sent its fleet to the shores of Venezuela, it seems, precisely for the implementation of such a sea blockade.