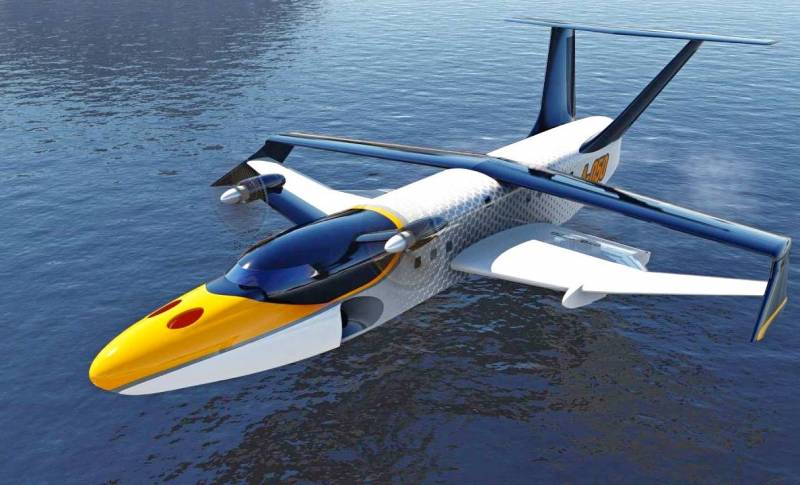 The promising Russian multi-purpose ekranoplan A-050 Chaika, which is due to go into operation this year, has already been christened the "sea monster" in the West. At least, it is in this vein that the American publication We Are The Mighty writes about him.
The latest dynamic hovercraft is called the continuation of the Caspian Monster pilot project, on the basis of which the Soviet Lun ekranoplanet was built. The latter carried six SS-N-22 Sunburn anti-ship missiles and could reach speeds of up to 342 mph.
A-050 "The Seagull", developed by the Central Design Bureau named after Alekseeva, will be able to be based on water, banks with a large slope, and even at airfields. The device will be able to move both above water (in screen mode) and through air (in airplane mode), overcoming a distance of up to 4800 km and developing a speed of up to 480 km / h.
The 54-ton Seagull will be able to take on board up to 100 passengers, or at least 9 tons of payload. At the same time, it is assumed that as a weapon a modern "hybrid" can get a supersonic Indian-Russian missile PJ-10 BrahMos ground-to-ground class. The latter is a version of the SS-N-26 Onyx and can hit surface or ground targets at a distance of up to 500 km, reaching speeds of Mach 2,8.