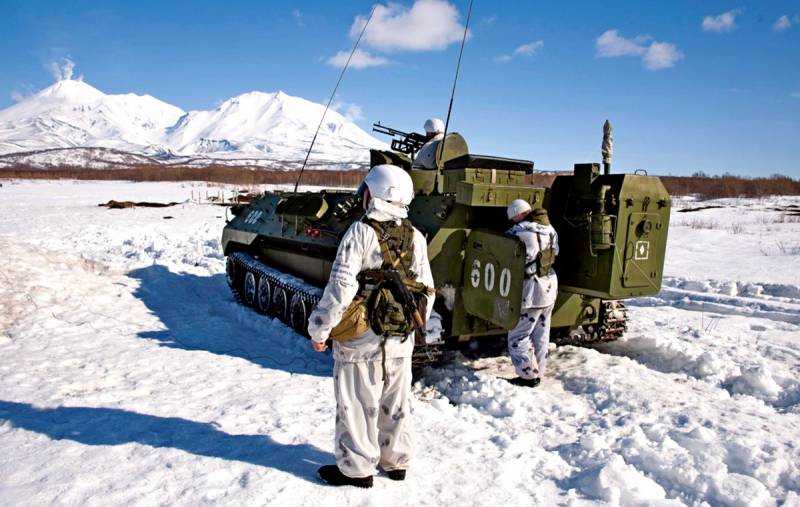 The Russian holding Roselektronika, part of Rostec, has developed innovative material to mask military
equipment
in snowy conditions. The novelty reduces the detection range of a combat unit by 3-4 times, withstands low temperatures and absorbs electromagnetic waves of the radar by more than 99 percent.
An experimental batch of material is already ready, and Roselectronics intends to start mass production.
About this
news
the Polish edition of Interia informed its readers. The article received a huge amount of user comments. Here are some of them:
I have long been guided by Russia and China. Both countries are moving forward like a hurricane. Russia has not lost ground in technology with the collapse of the USSR. Many countries have lost their influence, but we, Poland, have lost the most.
- the user under the nickname Mikesz considers.
The Russians fought in a 40-degree frost. When the United States tried to send its soldiers in such conditions, they found that they were completely uncomfortable
- wrote jonki.
Now Russian planes are simply stuck with this material. Some Russian fighter will drop an atomic bomb on Washington, and the press will say that it was a comet. Genius lies in simplicity. Now even the old MiG-21 will become invisible
- jokingly wrote Stary Komuch.
In place of any Russophobe, I would start to learn Russian and Chinese
- gave advice to Acha.
We also have camouflage material in Poland. Where is our navy, our planes, drones, helicopters, tanks, rocket launchers? Everything is hidden under the "disguise" ...
- Macierewicz noted with humor.
Meanwhile, the Polish state has developed a new sprinkler for water ...
- wrote user JB.