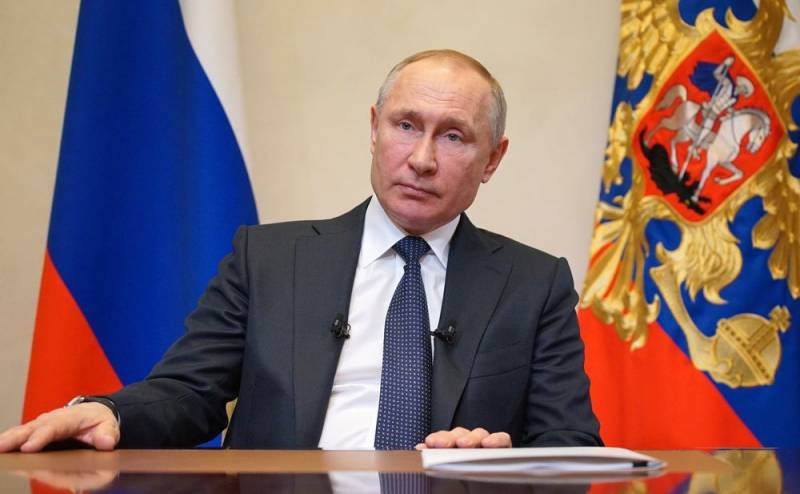 Russian leader Vladimir Putin in an interview with the program "Moscow. Kremlin. Putin "of the channel" Russia 1 "spoke about the secret to the success of Russian civilization. The video was recorded back in December 2019, but it was first shown just now.
The head of state emphasized that in order to preserve Russian civilization, emphasis should be placed on the development of new (high)
of technologies
.
Russia is not just a country, it is truly a separate civilization: it is a multinational country with a large number of traditions, cultures, religions. If we want to preserve civilization, we, of course, must focus on high technologies and their future development.
said the president.
Putin noted that such technologies are already changing the world. Therefore, the basis on which the country should develop should be artificial intelligence, unmanned vehicles, genetics, medicine and education. This is necessary to secure the future of Russian civilization.
We need to look carefully at what is being done in other countries of the world. Look at their achievements, but never forget that we have a very good base of our own. I have already spoken about this. This fact is already absolutely obvious. We would never have modern types of weapons. High tech species. Which so far, in any case, does not exist in any country in the world. How could we do this if we did not have fundamental science, neither scientific schools, nor engineering personnel. That would be absolutely impossible. But we did this, relying on everything that I just said. Now we need not only to transform these achievements into civilian spheres. But we also need to build on the achievements made by previous generations.
- Putin added.
In his opinion, Russia should use its competitive advantages in order to move on.