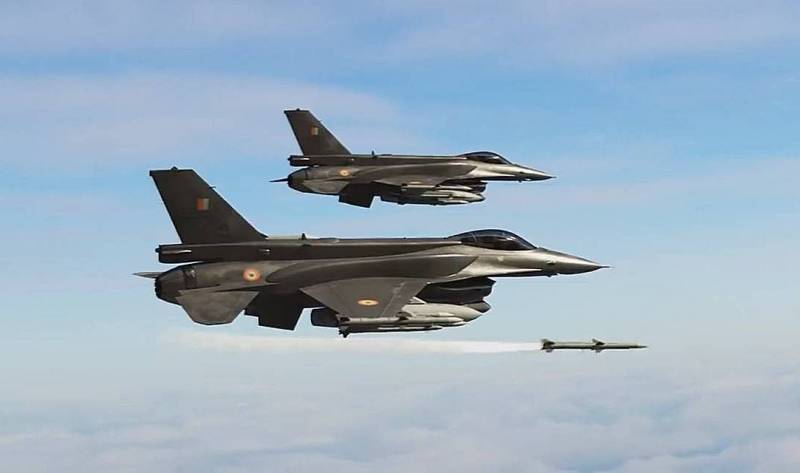 The chances of the United States winning an Indian tender for the supply of its new fighter jets to this country have fallen sharply. This is a failure, because the Indian Air Force has made it clear that they are going to refuse to purchase foreign-made aircraft. It is reported by the American financial
economic
Forbes Magazine.
Now you can say goodbye to the "Indian Super F-16." Although it was this tender that prompted the American aircraft manufacturer Lockheed Martin to develop a unique, advanced version of the F-16, which the corporation named F-21.
In 2019, the Indian Air Force announced that it would spend up to $ 15 billion on the purchase of 114 fighters. The plan was for the new planes to replace the old MiG-21s and fly together with the British-French Jaguar, the French Mirage of the 2000s and Rafale, the Russian MiG-29 and Su-30, as well as their own Indian fighters Tejas. Such a variety of different aircraft in Lockheed Martin called "the world's largest ecosystem of fighters."
In the fight for a seductive tender, in addition to Lockheed Martin, the leading aircraft manufacturers of the planet included: American Boeing with F / A-18E / F, French Dassault with Rafale, European consortium Eurofighter Jagdflugzeug with Eurofighter Typhoon, Swedish Saab with Gripen E and Russian MiG-35 and Su-35. The Hindus intended to assemble fighter jets under license and manufacturers agreed.
Indian Air Force Switch to LCA (Domestic Fighter Development Program - Ed.)
- said in an interview with the Chief of Staff of the Defense of India, General Bipin Rawat.
He said that the Indian Air Force wants to buy an additional 83 units of Tejas to the 40 fighters already ordered.
We remind you that earlier we informed about
participation
in the aforementioned competition of Russian MiG-35s, and also why the indicated Indian fighter
turned
less profitable than the Russian Su-57.