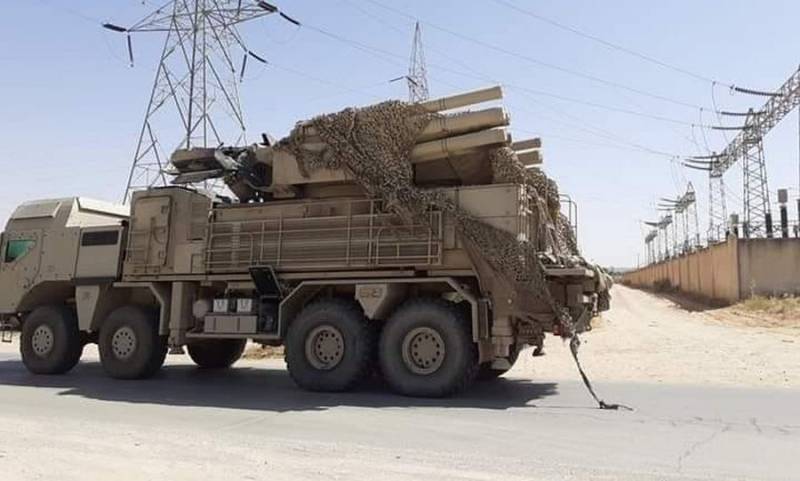 On May 16, 2020, in Libya, a PNS strike UAV destroyed a Russian-made Pantsir-S ZRPK, which was armed with the self-proclaimed LNA of Field Marshal Khalifa Haftar, the Turkish pro-government newspaper Daily Sabah writes.
This became known from Muhammed Kununu, the military representative of the PNS, the Libyan government, supported by the UN. He specified that the "air elements" of the PNS destroyed the indicated Russian air defense system, which had recently been delivered from the United Arab Emirates to the main air base of the Al-Vatiya LNA.
Kununu added that recently PNS troops, as part of Operation Vulcan of Rage, liberated many Libyan cities from the LNA. After that, an operation began to liberate Al-Vatiya airbase, located about 140 km (86,9 miles) southeast of Tripoli, from the LNA.
Since April 2019, the PNS has been subjected to regular LNA attacks, which is based in eastern Libya. But over the past few weeks, the PNS has made significant strides in the fight against IDA, which is supported by France, Russia, the UAE and Egypt. At the same time, some provinces of Libya, after several months of bombing and shelling by the LNA, have already announced their support for the PNS.
It should be added that the Turkish newspaper forgot to clarify that the Bayraktar drones are supplied by Turkey's PNS. Moreover, the company producing these drones belongs to the relative of the President of Turkey Recep Tayyip Erdogan. Also recently turkey
has acquired
Ukraine has upgraded S-125M1 Pechora-M1 air defense systems, the L-band MARS-L radar and the P-180U long-range meter radar, which may also be in the hands of the PNS in Libya.