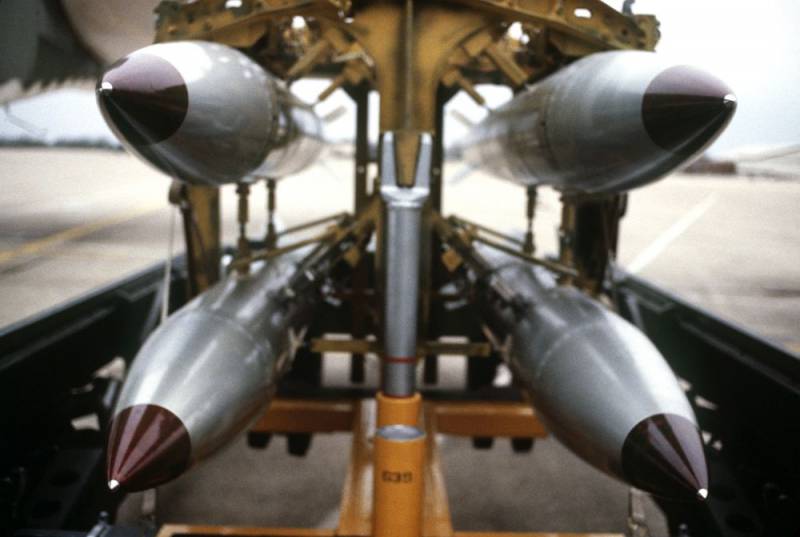 American diplomacy continues to demonstrate its "peacefulness" and "exclusivity." US Ambassador to Poland Georgette Mosbacher took a provocative initiative. She suggested that Poland place US nuclear weapons on its territory so that it is closer to Russia.
First, the diplomat wrote about this in her Twitter account in Polish. But she thought this was not enough, after which she hastened to give an online interview to the Polish edition of Fakt.
At the same time, the Polish "patriots", or simply Russophobes, brought up on grants from the "open society", enthusiastically accepted this proposal. However, the American would not even begin to strain if the public soil in Poland had not been properly depleted over the past decades.
To begin with, Mosbacher complained that part of the elite in Germany had become uncontrollable and did not want to listen to Washington, which did not cease to worry about the security of Europe. She stated that the Social Democratic Party of Germany, a member of the ruling coalition, demands to remove the US nuclear arsenal from the country.
If Germany wants to reduce nuclear weapons and weaken NATO, perhaps Poland, which pays a fair share, understands the risks and is on NATO's eastern flank, could place these weapons here
- wrote Mosbacher.
Currently, the biggest threat is the Russian nuclear arsenal, as well as the fact that the Russians are aggressive. They do not seem to recognize boundaries in their destructive activities, both at the economic and personal level.
she said in an interview.
She clarified that "the most dangerous attacks in cyberspace", behind which Moscow stands.
Moscow has already responded to these outrageous statements. Member of the Federation Council Senator Alexei Pushkov reminded the Poles and the Americans in their Twitter account about the "nuclear winter".
In Germany, there is a rebellion against US nuclear weapons: the Social Democrats are demanding it be withdrawn, the CDU - the Merkel party - wants to keep it. And the US ambassador in Warsaw proposes to place him in Poland - closer to Russia. Forgot about the threat of a "nuclear winter", ignoramus. No way to play nuclear toys
- wrote Pushkov.
Then Pushkov advised opponents to recall the history of the 1962 Caribbean crisis.