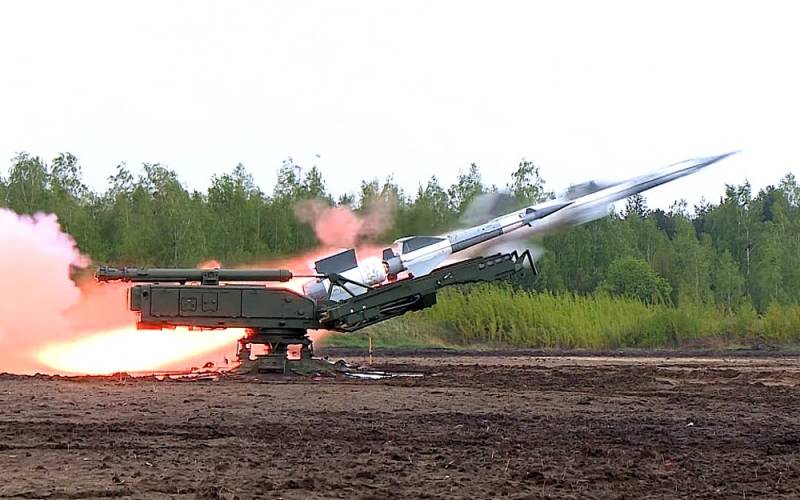 When in December 2019, the Ukrainian state-owned company Ukrspetsexport, which exports and imports military and special-purpose products and services, transferred KBAT Ithalat Ihracat Mumessillik Ve Danismanlik Ticaret Ltd. to the Turkish company the first S-125M1 Pechora-M1 anti-aircraft missile system, many were perplexed. Now it became clear why the Turks bought in Ukraine the old Soviet air defense systems, albeit improved ones.
It should be noted that the contract provides for the delivery of two S-125M1 Pechora-M1 air defense systems for $ 30 million. The expert community believes that the purchased air defense systems are intended for subsequent transfer by Ankara to its allies in Libya - the Government of National Accord, which has been entrenched in Tripoli and Misurata, in the west of the country. There are no other explanations for this yet.
SAMs are supplied by Ukraine in its own modernization. They are fully equipped (without ammunition), including the UNV antenna post, cable, UNK-M1 cockpit, spare parts kit, and even several 5V27D UD guided anti-aircraft missiles.
At the same time, Turkey purchased in Ukraine various radars for more than $ 11 million. Ukrspetsexport transferred to the Turkish company SSTEK Savunma Sanayi Teknolojileri AŞ (Defense Industry Technologies Inc) two L-band radars MARS-L (based on Ural and "Ural" vehicles KrAZ ") for $ 7,544 million and the P-180U meter long-range radar (based on two KrAZ vehicles) for $ 3,6 million from NPP Aerotechnika-MLT.
As for the indicated radars, then the opinion of the expert community was divided. Experts suggest that the Turks can use these radars not only in Libya, but also in Syria.
Thus, we can conclude that Ukraine, on the territory of which the civil war has been going on for six years, actively supports similar fratricidal conflicts in other countries, earning money from it. After all, Kiev is well aware of why the Turks need radar and air defense systems, but the transfer of property to a third party was not prohibited.