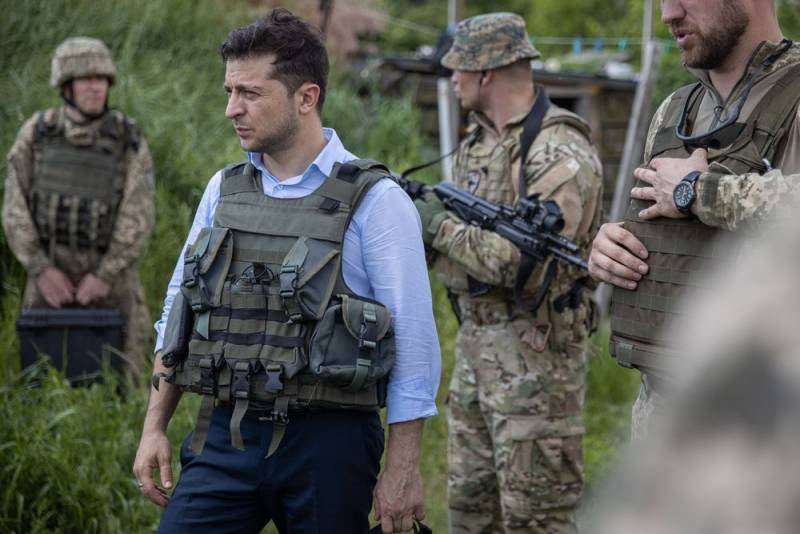 28-year-old Marina Bardina, a deputy of the Verkhovna Rada of Ukraine from the Party of the People's Party, said that Kiev began to move towards the implementation of the Minsk agreements. She announced this on the air of the Nash TV channel.
Bardina noted that Ukrainian President Vladimir Zelensky is gradually changing the strategy for resolving the conflict in the Donbas and will not follow the path of his predecessor Petro Poroshenko.
What Zelensky is doing now. He came to power and tried to move along the path that was before, but the strategy, thought out by the fifth president of Poroshenko, did not work for six years and will not happen in the future. We are now changing processes. Ukraine is trying to grant a more formal status to the group that is negotiating in the tripartite contact group. This week, for the first time, negotiations have already been held with officials of our state
- said Bardina.
Bardina said that now the most important thing is "providing the Red Cross with access" in the territory of Donbass, not controlled by Kiev. The Red Cross will see all the people there and help compile lists for the exchange of "all for all."
We remind you that before this, Kiev additionally sent government representatives to each of the subgroups to work in the Trilateral Contact Group in Minsk. In the DPR and LPR already stated that this only led to a stall in the negotiation process and would not yield results. As for Moscow, it is her
strategy
forced Zelensky to change his position in the Donbass. After all, for more than five years Russia has been demanding the steady implementation of the Minsk agreements.
I must add that the aforementioned Marina Bardina is not just a "servant of the people", she is a political scientist, a certified "grant-eater," an exuberant Russophobia, an active Euro-optimist and a great specialist in gender equality. In the Parliament of the 9th convocation, she became deputy chairman of the committee on foreign affairs
policy
and inter-parliamentary cooperation. In addition, she leads the subcommittee on Ukraine's compliance with international human rights obligations and gender policies. She is also a member of the Permanent Delegation to PACE. The young "talent of the nation" owes its take-off to Sergey Leshchenko, whose assistant she worked in the previous Rada of the 8th convocation.