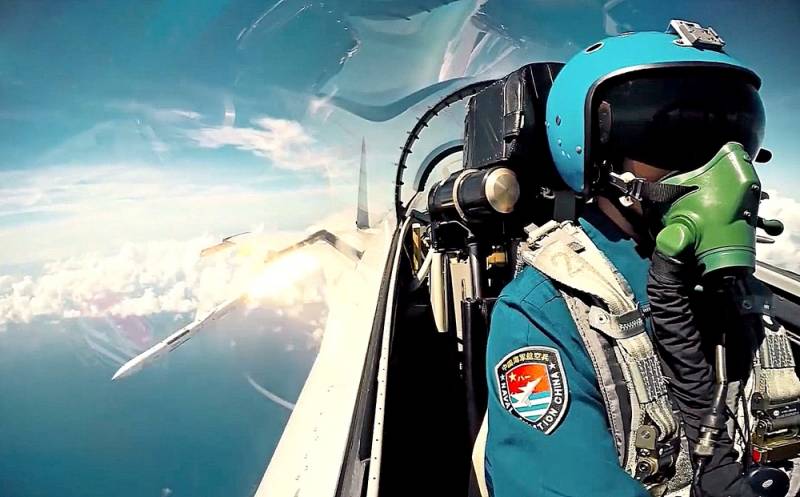 The confrontation between Russia and the West has largely benefited China, writes the website Modern Diplomacy (MD). In a new article published on the portal, Beijing is essentially accused of putting the Russians in jeopardy, forcing them to bear the costs, but appropriating the benefits to themselves.
It is argued that Russia is not strong enough to resist the West, while China is the only global player with financial and military power that can challenge the existing balance. For the PRC, all the territories of Eurasia in the west, from Xinjiang to Portugal and Scandinavia, is a space that should be used to ensure its own rise. Therefore, the Asian superpower needs favorable geopolitical conditions to advance its interests. One such opportunity is the Russia-West confrontation.
It is often forgotten that for China both Russia and the western states fall into the same category: powers that once held their colonial presence on its territory (Russia in the north of the country and western maritime empires on the coast). There is no apparent hatred, but this perception is deeply rooted in
political
culture
- noted in the publication.
From a strategic point of view, it is in the interests of China that it is important to maintain disunity among its Eurasian competitors.
During the Cold War, the Celestial Empire acted in a similar way, at first it was on the side of the Soviet Union, and then defected, becoming an ally of the United States.
In the modern era, Beijing supported Moscow in its confrontation with the West, through voting at the UN or through economic and military cooperation. So, China is forcing the United States to allocate resources to contain Russia in the post-Soviet space, as well as in Africa, the Middle East, the Black and Mediterranean Seas.
Beijing sees Russia as just another figure in the Eurasian geopolitical game. The recent strengthening of the influence of the Russian Federation was not as fundamental as the similar strengthening of China.
The Kremlin, the article argues, also unwittingly helps the Celestial Empire in the context of Middle Eastern politics. This region for reasons
economics
important for Beijing, but it is still dominated by the Western powers. The Kremlin's actions have weakened their significance in the region, which is beneficial for China. In the long run, since Russia is unlikely to maintain its current level of influence in the Middle East, China will be able to play a more active role in this resource-rich region.