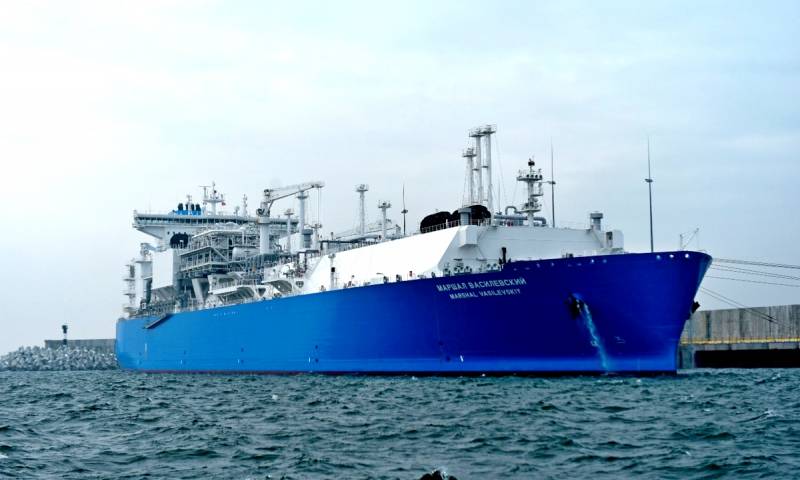 Lower LNG prices undermine the role of Turkish Stream and the export potential of Russian pipeline natural gas in general, writes the Turkish newspaper Daily Sabah.
Traders and firms tracking LNG shipments around the world report that the Yamal LNG plant, owned by the Russian company Novatek, delivered 65 tons of spot gas to Turkey in April. It is clarified that the Turkish state-owned energy company BOTAŞ bought this LNG from the French Total, a partner of Novatek.
This is the second such supply to the extremely important market for Russia. For the first time, liquefied gas from Yamal was brought to Turkey in early 2019.
Prior to this, Russia tried to supply pipeline gas and LNG to different consumers so that exporters would not compete with each other. But against the backdrop of the COVID-19 pandemic, liquefied gas was much cheaper than the pipeline.
On May 14, 2020, Turkish Deputy Minister of Energy and Natural Resources Alparslan Bayraktar, speaking at a meeting of the Atlantic Council, said that in 2020 at least 1/3 of gas supplies to the country will be carried out through LNG.
Russia supplies gas to Turkey through the Turkish Stream and Blue Stream subsea pipelines. The throughput of each is 32 billion cubic meters. m. gas per year. At the same time, Gazprom's supplies to Turkey in 2019 fell by 35% to 15,5 billion cubic meters. m
It makes sense for BOTAŞ to reduce pipeline imports from Russia and replace it with spot deliveries of LNG
Says Carlos Torres Diaz, head of gas markets at Rystad Energy in Oslo.
According to him, the price of pipeline imports from Russia to Turkey in the second quarter will be about $ 6,5 per million British thermal units (IMB), compared with $ 1,50- $ 2 for IMB for spot deliveries of LNG.
A Reuters source at Gazprom said the drop in gas sales in Turkey would be even deeper in the second quarter. In the first quarter, Gazprom's total deliveries to Europe, including Turkey, decreased by 19,2% in annual terms.