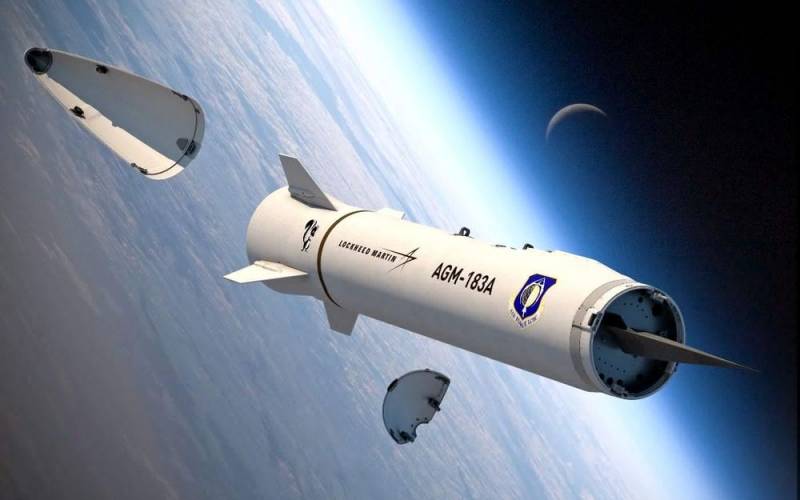 Recently, US President Donald Trump said that his country is developing a rocket that will be 17 times faster than the Russian and all existing analogues in the world. Now it became clear what rocket Trump was talking about.
We are now creating an incredible military
machinery
. I call it a super duper rocket. And I heard recently that it is 17 times faster than those that are available now
- Trump said at the ceremony of presenting the new flag of the US Space Forces.
Trump explained that Russia's missiles are 5 times faster than the speed of sound, and China is working on missiles that are 5-6 times faster.
Speaking of a new missile, the head of the White House, most likely, had in mind the aeroballistic AGM-183A. So says the chief editor of the magazine "Arsenal of the Fatherland" Viktor Murakhovsky, whose words he cites
TASS
.
As I understand it, this is a hypersonic missile developed by the US Air Force under the AGM-183A program
- said the expert.
Murakhovsky explained that according to the calculations of American developers, this rocket should reach a maximum speed of 20 Machs, and its firing range should be about 900 km.
He emphasized that the Americans did not make any breakthrough. To create it, existing technologies and materials are used.
The ARRW project ("Airborne Rapid Reaction Weapon") hypersonic ballistic missile already exists in the form of prototypes and is being tested. The AGM-183A is being developed by Lockheed Martin Missiles & Fire Control, which received $ 2018 million for this in August 480.
He added that now it is being installed on the external suspension of the B-52 Stratofortress strategic bomber. The solid-fuel stage provides acceleration, then "the hypersonic block itself flies along a ballistic trajectory."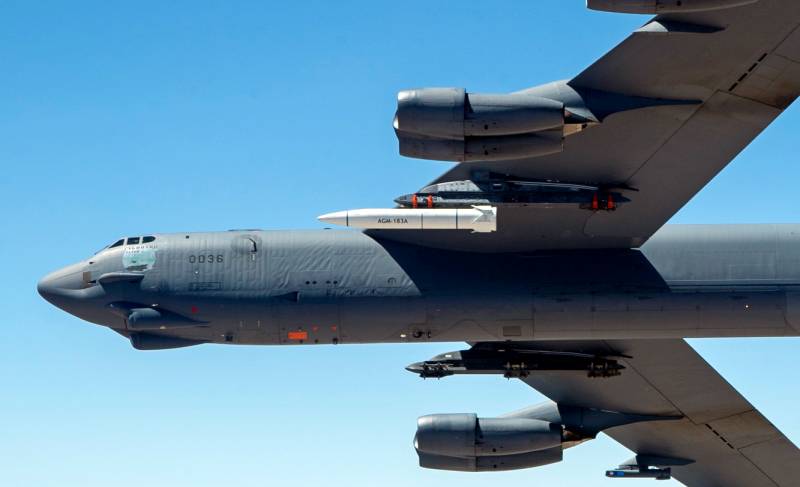 At the same time, the expert doubted the ability of the missile warhead to maintain high speed at an altitude below 4-5 km. According to Murakhovsky, Trump talks about her high speed, referring to flying with an accelerator in the stratosphere. But Americans are unlikely to achieve a controlled flight at a speed of about 20 Machs. So "so far, such statements are more in the field of hype and PR."