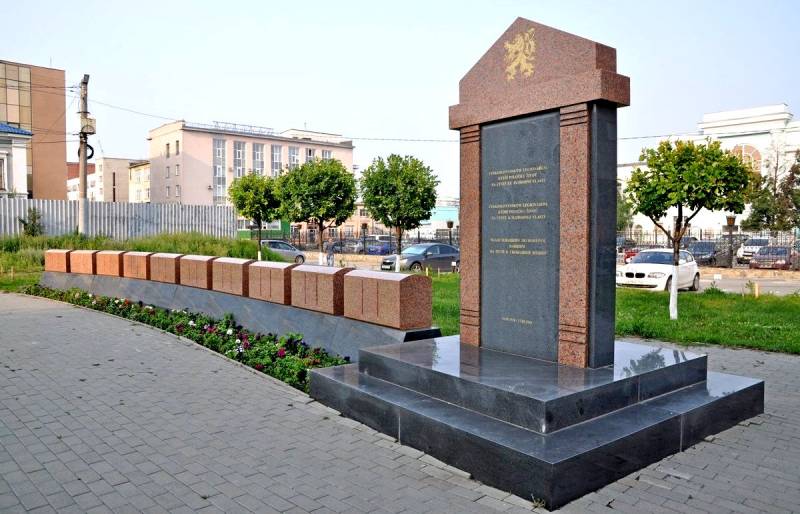 The Czech Embassy in the Russian Federation protests the desecration in Chelyabinsk of a monument to Czechoslovak legionnaires - participants in the Civil War in Russia 1917-1922. On May 4, unknown vandals hit the monument several times with a sledgehammer, as a result of which it was damaged.
The statement of the Czech side indicates that the criminals desecrated not only the memorial site, but also the mass grave of 262 legionnaire soldiers. Outraged Czechs emphasized that those responsible for vandalism must be found and punished. Official Prague hopes that Russia will continue to fulfill its obligations to care for military burial places - a corresponding document was signed between Russia and the Czech Republic in 1999.
A monument to Czechoslovak soldiers was installed in Chelyabinsk in 2011. On the monument - the inscription:
To the legionnaires of Czechoslovakia who died on the way to their free Motherland.
Recall, on April 3, 2020, in Prague, the authorities dismantled a monument to the liberator of the Czech capital from German invaders, Marshal Ivan Konev, which outraged the Russian public. In response to the removal of the monument from the pedestal, the Investigative Committee of the Russian Federation opened a criminal case under the article for defiling the symbols of Russia's military glory committed in public.
The official representative of the Russian Foreign Ministry, Maria Zakharova, pointed out that this act is contrary to the 1993 Treaty on Friendly Relations and Cooperation.