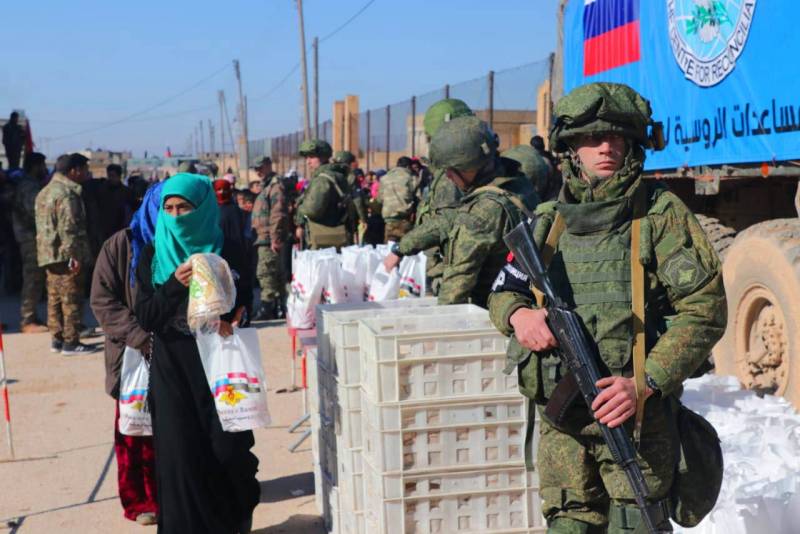 Syria is increasingly similar for Russia to the same "swamp" that Afghanistan has become for the Soviet Union, writes former Indian diplomat MK Bhadrakumar (MK Bhadrakumar) on the Indian Punchline portal.
The author of the article points out the fact that the Syrian leader Bashar Assad is by no means a Russian protege, and the interests of the two countries do not always coincide. The President of the SAR is obsessed with the idea of ​​restoring the sovereignty and territorial integrity of his country. The Kremlin, on the contrary, pursues several goals at the same time, including those not directly related to the situation in this Arab republic.
In particular, a demonstration of power meant the return of post-Soviet Russia to the Eastern Mediterranean, emphasizing Moscow's intention to play the role of arbiter in Middle Eastern affairs. All this should also serve as a bridge to the restoration of ruined relations with the United States and Europe.
Turning the war into a "swamp", as it was in Afghanistan, is the last thing Moscow wants. However, overseas have other plans in this regard.
The author notes that in a recent speech, the US Special Envoy for Syria openly boasted that his mission was to ensure that Russian troops ultimately leave the region.
Such provocative remarks and ridicule should be viewed with concern in Moscow, the author believes. On the one hand, Turkey and the United States have already blocked for Russia the chances of a military triumph in Syria, and on the other hand, Assad will definitely not agree to anything less than a complete victory.
Russian society will never agree with the Afghan scenario in Syria, and the whole point of military intervention in 2015 will sooner or later undergo a thorough analysis if the current impasse remains as it is.
However, the Russian
economy
came under pressure from the events that followed the pandemic of the coronavirus Covid-19, which led to a sharp drop in oil demand. As a result, revenues from oil exports fell significantly.
In fact, Russia continues to wait for constructive participation from the United States, but Washington is not interested in cooperating with Moscow. Russia is a "toxic entity," the article says.
The US wants the Russian Federation to curtail military bases in Syria, since they consider the Russian presence in the Mediterranean unacceptable

- the Indian expert notes.
The sooner Moscow recognizes this geopolitical reality, the easier it will be for the "Westerners" from among the Russian elite to get rid of their illusions, Mr. Bhadrakumar believes.