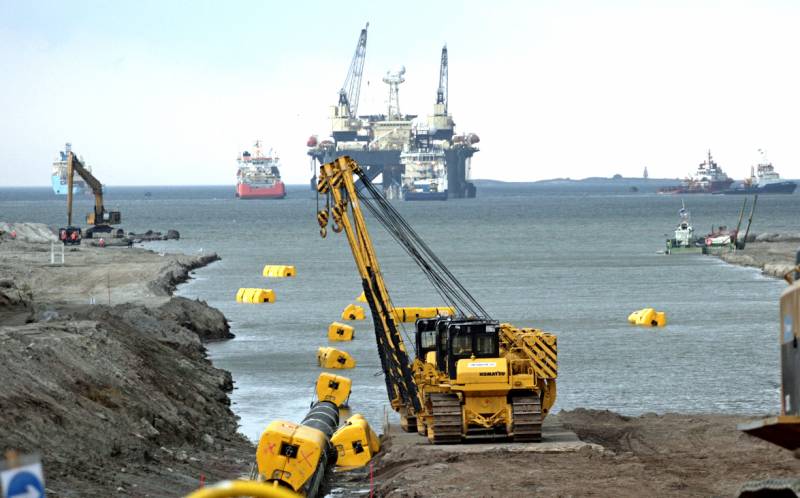 The Federal Network Agency of Germany made a final decision on the Russian gas pipeline Nord Stream-2. Germany, according to the updated European Union Gas Directive, refuses the pipeline to operate at full capacity - Gazprom will be able to supply only 27,5 million cubic meters of gas to Europe instead of the previously planned 55 million. That is, in fact, Nord Stream-2 will remain half empty.
The agency explained that such a decision was made due to non-compliance with the Russian Federation deadlines for the construction of the pipeline - it had to be completed before May last year. However, the operator of the Nord Stream-2 North Stream 2 AG indicated the fulfillment of all necessary conditions - the project was completed on May 23, 2019. In its release, the company clarified that non-repayable investments of several billion euros were made in the construction, and this was done before the update of the Gas Directive.
The standards were changed due to the opposition of the Baltic States, Poland, Ukraine and the USA to the construction of the gas pipeline.
Policy
of these countries believe that Nord Stream-2 is a political project that will lead to increased dependence of Europe on Russian fuel.
North Stream 2 AG emphasizes that the company reserves the right to appeal to the Düsseldorf High Land Court, which, in turn, will redirect the request to the European Court.